Pre-sale for 2019 season ticket holders opens April 1st and on April 6th for the general public

Disney/Pixar's ONWARD
Cancelled as of 3/18

Pre-sale for 2019 season ticket holders opens April 1st and April 6th for the general public

ADULT BALLROOM LESSONS
Triple Swing - March 21 - Cancelled
Donate now!
Your change can change lives! Please consider making a donation to SCERA, a non-profit charitable 501(c)(3) arts organization. Your donation is tax-deductible.

donate
FREE!

Perfect for families and church groups, HIGHER LOVE is an uplifting and free musical fireside.
SUNDAY, APRIL 19
GIFT CARDS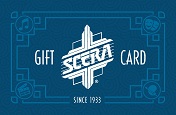 SCERA gift cards can be used for movie, play and concert tickets, season tickets, concessions, tuition and more!
LET'S SHOP!
SINK ME!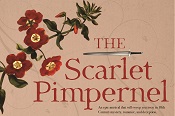 A swashbuckling musical epic that will sweep you away in mystery, deception, and romance!
APRIL 10-MAY 2