Feb. 3, 7, 10, 14, 17, 21

CALL OF THE WILD
Feb. 21-March 5

LDS FILM FESTIVAL
February 24-29

ADULT BALLROOM LESSONS
Cha Cha - Feb. 22
Donate now!
Your change can change lives! Please consider making a donation to SCERA, a non-profit charitable 501(c)(3) arts organization. Your donation is tax-deductible.

donate
COUNTRY!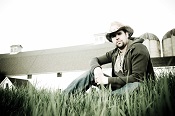 Nathan Osmond is one of country music's hot new recording artists. We've added a 9pm show due to demand!
MARCH 2
GIFT CARDS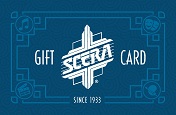 SCERA gift cards can be used for movie, play and concert tickets, season tickets, concessions, tuition and more!
LET'S SHOP!
JUST SO!

A fun-filled musical safari based on Rudyard Kipling's jungle stories! Perfect for families of all ages.
MARCH 13-28