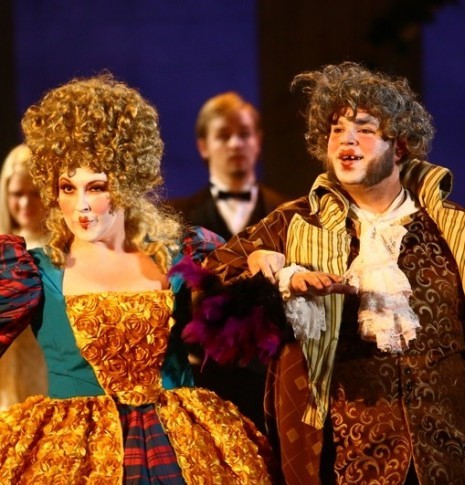 Live Theatre
There is always something on stage at SCERA, whether it be grand theatre under the stars at the beautiful SCERA Shell Outdoor Theatre or more intimate theatre in our Showhouse with balcony and love seats at the historic SCERA Center for the Arts. Each fall and spring, our popular Theatre for Young Audiences brings the magic of live theatre to school groups and families. SCERA is proud to produce true community theatre, and received The Distinguished Merit Award from the American Association of Community Theatres for our dedication to high quality theatre!
June 09 - June 24, 2023
The first musical of our 2023 summer season!
Buy Tickets >>
July 07 - July 22, 2023
"Oh, what a beautiful…evening" under the stars!
Buy Tickets >>
August 04 - August 22, 2023
The third and final musical of our 2023 summer season!
Buy Tickets >>