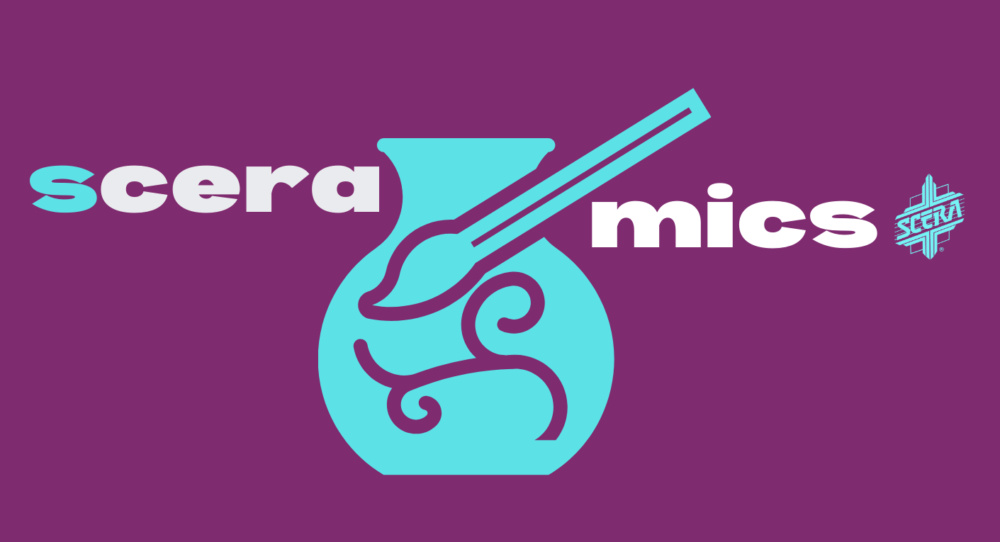 Age16+
SCERAMICS!
October 20, 2023 | November 17, 2023 | December 15, 2023
Perfect for couples, families or friends, learn fun ceramic molding and decorating techniques on the 3rd Friday of each month and take home a fired piece!
Description
On the 3rd Friday of each month, it's the perfect night out for couples, families or friends. Taught step-by-step by an incredible SCERA Art Studios pottery instructor, you will learn fun ceramic molding, decorating and/or glazing techniques. We'll take your piece, fire it in the kiln, and a week later you can pick up your finished piece and take it home! Perfect for homemade gifts or as decor for your home. We provide all the supplies. Each monthly class will be 90-120 minutes depending on the project. Cost is $20/person.
On Friday, October 20, each participant will make one bowl and learn a decorating technique called sgraffito. You will learn how to use a mold to create a slab-built bowl, and will learn underglaze painting and carving to reveal designs. You can personalize your color and carvings, and we will add a clear glaze and fire in our kilns after it is dry.
Instructor:
Makaye Wilcock
Times:
3rd Friday of each month @ 7:00pm | 90-120 minutes depending on project

Tuition & Fees:
TUITION
$20 per person