SCERA announces Tuesday, Oct 1st auditions for A NIGHT OF BROADWAY: SALUTE TO DISNEY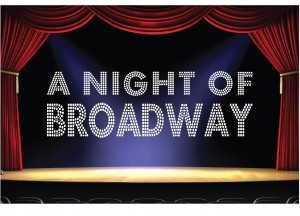 OFFICIAL FACEBOOK EVENT FOR AUDITIONS
Auditions for our annual showtunes spectacular will be held on Tuesday, October 1st from 7-9pm in Room 201 at SCERA Center for the Arts. This year's theme is A SALUTE TO DISNEY, so we are looking for songs from Disney movie musicals or theatrical productions.
Auditioners age 16 and older should prepare 16 bars of a Disney song you would like us to consider you to sing at A NIGHT OF BROADWAY. However, please have a second song prepared so we can have choices as we are casting. We would be interested in solos, duets, or well-prepared small group numbers ranging from upbeat tunes, ballads, character songs and powerhouse numbers. An aux cord will be available for iPOd or MP3. Please have your music cued.
A NIGHT OF BROADWAY will perform Nov. 7,8 and 9, 2019 at SCERA Center for the Arts. We will be putting together some cast group numbers, and if you are interested in participating in group numbers, rehearsals will be once weekly starting the week of October 9, details of the schedule are TBA. There will be tech rehearsals November 5 and 6 from 7:00-9:00 p.m. that cast members will need to attend.
You can submit your audition information and sign up for a specific time through Casting Manager. It will ask you for past experience, etc, but don't worry…we welcome great vocalists who might not have acting experience.