SCERA Shell Outdoor Theatre announces April 15-16 auditions for Roald Dahl's MATILDA THE MUSICAL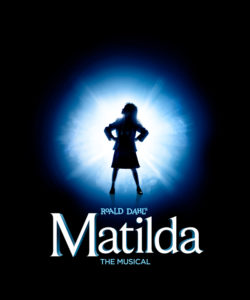 OFFICIAL FACEBOOK EVENT FOR MATILDA AUDITIONS
The second show of our 2021 summer season at SCERA Shell Outdoor Theatre is Roald Dahl's MATILDA THE MUSICAL, which will play July 1-17, 2021 on Mondays, Tuesdays, Thursdays, Fridays and Saturdays at 8:00pm (no show on July 3). It will be directed and music directed by DeLayne Bluth Dayton, with choreography by Ashley Carlson.
Auditions for ages 9 through adults will be held Thursday, April 15 or Friday, April 16 from 7:00-9:30pm. Auditioners should prepare 16 bars of a contemporary song in the style of the show. An accompanist or aux cord is available – please bring your music and have it cued or marked. Please, no CD's. Callbacks, for those invited, will be held on Saturday, April 17 for youth and Tuesday, April 20 for adults and Matildas, and will include a dance/movement section. All roles are available. Masks and distancing are required in the building as you wait for your audition. You may remove your mask briefly to sing.
MATILDA ADULT CALLBACK LIST FOR 4/20 – Matilda Adult Callback List
LINK TO MATILDA CALLBACK SIDES – https://drive.google.com/drive/folders/1P3DzihBqrQNTi1VsWXpRMvuhLA4X_z20?usp=sharing
Auditions are done by appointment, and you can register online and sign up for a time at Casting Manager.  In-person slots are all full, but you can still upload a video audition in casting manager. If this is your first time using Casting Manager, you will be asked to create an account, and upload a resume and headshot if you have them. If you don't have a resume or headshot, there is space where you can add in your education, training, experience, shows, etc. However, if you are new to theatre and the audition process, don't be intimidated…we welcome talented first-timers! If you are more comfortable, you can also submit a video audition in Casting Manager.
Rehearsals will begin the week of April 26, and generally be held Monday-Friday evenings and some Saturday mornings. A more detailed schedule will be provided once casting is final. Masks will be required at rehearsals and at all times backstage when you are not performing. Temperatures will be taken before each rehearsal and performance, and all other COVID health and safety protocols will be followed.
ABOUT THE SHOW: Inspired by the twisted genius of Roald Dahl, the Tony Award-winning Roald Dahl's Matilda The Musical is the captivating masterpiece that revels in the anarchy of childhood, the power of imagination and the inspiring story of a girl who dreams of a better life. With book by Dennis Kelly and original songs by Tim Minchin, Matilda has won 47 international awards and continues to thrill sold-out audiences of all ages around the world.
Matilda is a little girl with astonishing wit, intelligence and psychokinetic powers. She's unloved by her cruel parents but impresses her schoolteacher, the highly loveable Miss Honey. Over the course of her first term at school, Matilda and Miss Honey have a profound effect on each other's lives, as Miss Honey begins not only to recognize but also appreciate Matilda's extraordinary personality. Matilda's school life isn't completely smooth sailing, however – the school's mean headmistress, Miss Trunchbull, hates children and just loves thinking up new punishments for those who don't abide by her rules. But Matilda has courage and cleverness in equal amounts, and could be the school pupils' saving grace!
SCERA's award-winning high school company, Acting UP, announces May 15 auditions for its 2021-2022 team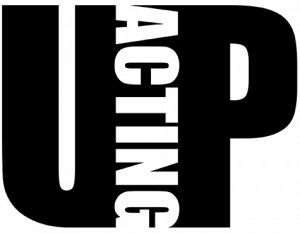 OFFICIAL FACEBOOK EVENT FOR ACTING UP AUDITIONS
Calling all teenagers in Grades 10-12 who are serious about performing!
Come be part of SCERA's national award-winning high school company, Acting Up, directed by Kathryn Laycock Little.
Acting UP is the premiere audition-only group in the SCERA Youth Theatre program. Acting UP requires a commitment from August through May. Auditions for the 2021-2022 season will be held on Saturday, May 15, 2021 from 9:00am-4:00pm. Students should plan to stay the entire day. Depending on state and county guidelines, we will meet all distancing and mask mandates for auditions.

IMPORTANT: THERE IS A PRE-AUDITION INFORMATION MEETING FOR PARENTS AND AND KIDS ON SATURDAY, MAY 1 @ 12:45PM.
Auditioners should prepare 16 bars of an upbeat Broadway song, 16 bars of a Broadway ballad, a 30-second monologue, and be prepared to learn a dance routine. Auditioners should wear nice casual for the vocal audition, and bring with them modest and comfortable clothing and shoes for dance. IPOD/MP3 playback will be available, but there will be no accompanist. Please have your music cued and ready. Auditioners should bring snacks, lunch (or money for lunch), a mask, and a water bottle.
SUBMIT YOUR AUDITION FORM ONLINE! Auditioners can submit their audition form and download the Parent Pre-Audition Form all in one place. Click here to fill out the audition form. For more information about Acting UP, visit scera.org/actingup.