SCERA announces Saturday, February 8, 2020 auditions for "THE SCARLET PIMPERNEL"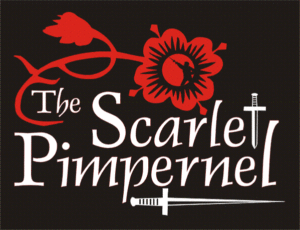 OFFICIAL FACEBOOK EVENT FOR AUDITIONS
The final show of the 2019-2020 Indoor Season at SCERA Center for the Arts will be "The Scarlet Pimpernel," directed and music directed by DeLayne Bluth Dayton, with choreography by Lindsay Folkman. It plays on stage April 10-May 2, 2020 @ 7:30pm on Mondays, Thursdays, Fridays and Saturdays.
Auditions for adults ages 18 and older will be held Saturday, February 8, 2020 from 10:00am to 2:00pm. Auditioners should prepare 16 bars of a Broadway song in the style of the show. An accompanist or iPod/MP3 hookup is available – please bring your music and have it cued or marked. Please, no CD's. Callbacks, for those invited, will be held Saturday, February 15, and will include a dance/movement section.
Auditions are done by appointment, and you can register online and sign up for a time through Casting Manager. If this is your first time using Casting Manager, you will be asked to create an account, and upload a resume and headshot if you have them. If you don't have a resume or headshot, there is space where you can add in your education, training, experience, shows, etc. However, if you are new to theatre and the audition process, don't be intimidated…we welcome talented first-timers!
Rehearsals begin on Wednesday, February 19 and will generally be held Monday-Friday evenings and Saturday mornings. A more detailed schedule will be provided once casting is final.