Auditions for THE PLAY THAT GOES WRONG
Wednesday, February 15, 2023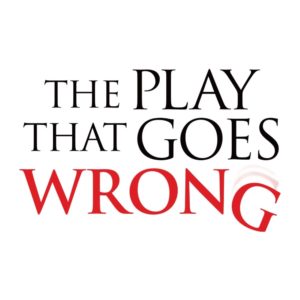 The final show of our 2022-2023 Indoor Season at SCERA Center for the Arts is "The Play That Goes Wrong" which will play April 14-May 6, 2023 on Mondays, Thursdays, Fridays and Saturdays at 7:30pm. It will be directed by Chase Ramsey with assistant director Janessa Ramsey. Danielle Berry will serve as stage manager.
Auditions for ages 18 through older adults will be held on Wednesday, February 15 from 7:30-10:00pm at SCERA Center for the Arts, 745 South State, Orem. Auditioners will be placed in small groups and assigned one or more roles to read from the provided sides. Further instructions will be given at auditions.
Rehearsals will begin the week of February 20th, and generally be held Monday-Friday evenings and some Saturdays. A more detailed schedule will be provided once casting is final.
ABOUT THE SHOW: Welcome to opening night of the Cornley University Drama Society's newest production, The Murder at Haversham Manor, where things are quickly going from bad to utterly disastrous. This 1920s whodunit has everything you never wanted in a show—an unconscious leading lady, a corpse that can't play dead, and actors who trip over everything (including their lines). Nevertheless, the accident-prone thespians battle against all odds to make it through to their final curtain call, with hilarious consequences! Part Monty Python, part Sherlock Holmes, this Olivier Award–winning comedy is a global phenomenon that's guaranteed to leave you aching with laughter!
Auditions are done by appointment, and you can register online and sign up for a time using Casting Manager at http://castingmanager.com/audition/info/81ekkpdO453EbGZ. If this is your first time using Casting Manager, you will be asked to create an account, and upload a resume and headshot if you have them. If you don't have a resume or headshot, there is space where you can add in your education, training, experience, shows, etc. However, if you are new to theatre and the audition process, don't be intimidated…we welcome talented first-timers! If you are more comfortable, you can also submit a video audition in Casting Manager.