SCERA announces Sept. 14 and 16 auditions for "A Christmas Story: The Musical"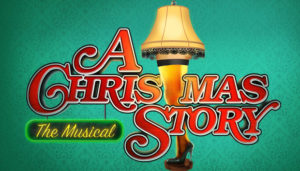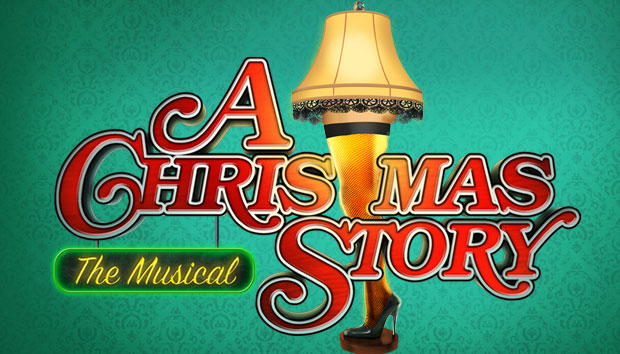 The holiday show of our 2020-2021 Indoor Season at SCERA Center for the Arts is "A Christmas Story: The Musical," which will play November 27 through December 19 on Mondays, Wednesdays, Thursdays, Fridays and Saturdays at 7:30pm. It will be directed by DeLayne Bluth Dayton, who will also music direct. Lindsay Folkman is choreographer.
Auditions for kids ages 10-15 (Height no more than 5'3") and adults 18 and older will be held Monday, September 14 or Wednesday, September 16 between 6:30-10:00pm. Auditioners should prepare 16 bars of a song in the style of the show. An accompanist or aux cord is available – please bring your music and have it cued or marked. Please, no CD's. Callbacks, for those invited, will be held Saturday, September 19, and will include a dance/movement section. All roles are available. There is an active ensemble and lot of fun roles for kids and adults. Masks and distancing are required in the building as you wait for your audition.
Auditions are done by appointment, and you can register online and sign up for a time through Casting Manager. If this is your first time using Casting Manager, you will be asked to create an account, and upload a resume and headshot if you have them. If you don't have a resume or headshot, there is space where you can add in your education, training, experience, shows, etc. However, if you are new to theatre and the audition process, don't be intimidated…we welcome talented first-timers! If you are more comfortable, you can also submit a video audition in Casting Manager.
Rehearsals will begin the week of September 21st, will generally be held Monday-Friday evenings and some Saturday mornings. A more detailed schedule will be provided once casting is final. Masks will be required at rehearsals and at all times backstage when you are not performing.
ABOUT THE SHOW: This musical, which received rave reviews on its Broadway run, is based on the movie classic that runs round-the-clock on television every Christmas. Set in the 1940s in the fictional town of Hohman, Indiana, the musical follows 9-year-old Ralphie Parker and his quest for the Holy Grail of Christmas gifts—an Official Red Ryder carbine-action 200-shot Range Model air rifle. Rebuffed at every turn with a similar echoing response, Ralphie plots numerous schemes to achieve his desperate desire for the coveted BB gun. All the iconic scenes from the movie are here: Ralphie's friend Flick, getting his tongue stuck to the flagpole; his brother, Randy, getting dressed in his snowsuit; the bullies, Farkus and Dill; the leg lamp award; the bunny suit; the Chinese restaurant; Christmas dinner; and many others. The delightful score ranges from gentle ballads to show-stopping numbers such as "Ralphie to the Rescue!", "A Major Award," "Sticky Situation," "Up on Santa's Lap," "Somewhere Hovering Over Indiana" and the inevitable "You'll Shoot Your Eye Out!" Book by Joseph Robinette. Music and lyrics by Benj Pasek and Justin Paul. Based on the motion picture A Christmas Story distributed by Warner Bros., written by Jean Shepherd, Leigh Brown and Bob Clark, and upon In God We Trust: All Others Pay Cash written by Jean Shepherd.