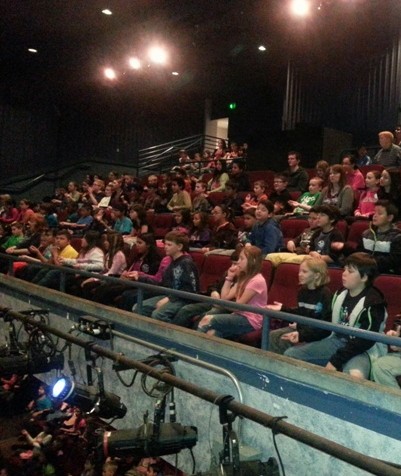 One-hour shows based on children's stories!
Introduce children to the magic of live theatre with our popular Theatre for Young Audiences program, which presents short one-hour productions based on popular children's stories. We produce one show in the fall and one in the spring. They are performed by a cast of adult actors featuring a Question & Answer session with the cast and director following the school matinees. Great for school field trips and families with children!
SCHOOL MATINEES: Morning matinees for approved school groups of 20 or more are available Monday through Friday @ 10am – RESERVATIONS ARE REQUIRED. Reservations for both shows will open on September 10, 2018 @ 10:00am through an online request form only.
PUBLIC SHOWS: Showings for families, individuals and smaller groups will be Monday and Friday evenings @ 7:00pm.
The 2018-2019 Theatre for Young Audiences productions are listed below:
February 04 - February 22, 2019
A world premiere Theatre for Young Audiences original musical from Chase Ramsey and David Paul Smith.
Buy Tickets >>