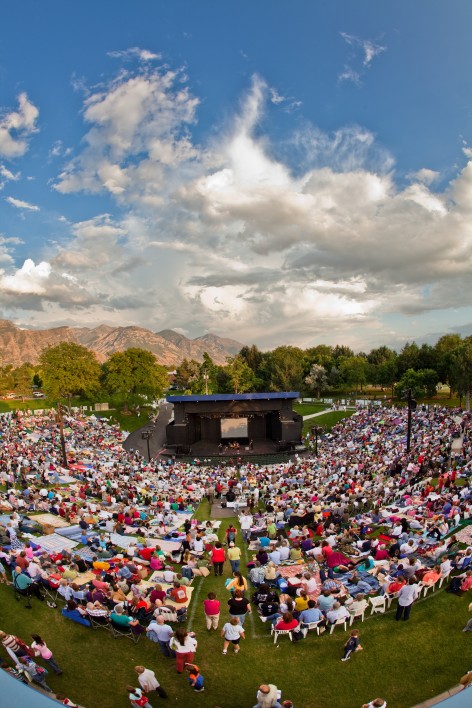 ENTERTAINMENT UNDER THE STARS!
With the beautiful backdrop of the Wasatch Mountains, enjoy a summer season under the stars filled with grand-scale live theatre, nationally touring concerts, and big screen outdoor movies! The SCERA Shell Outdoor Theatre features festival seating on a grassy slope, with a designated general admission section for chairs and another just for blankets. There are also prime reserved areas in the center of the hill that come with a free lawn chair.
Thanks to the City of Orem, we have handrails to help you get up and down the hill. And a special thanks to you for voting SCERA as Best Live Music Venue, Best Live Theatre and Best Family Entertainment Venue!
EVENTS ARE LISTED BELOW IN CHRONOLOGICAL ORDER…

June 08 - June 23, 2018
The opening musical of our 2018 summer season!
July 06 - July 21, 2018
Mark Twain's timeless tale is an All-American musical!
August 03 - August 18, 2018
You'll be joining the fan club of this Elvis-inspired 60's rock and roll musical comedy!