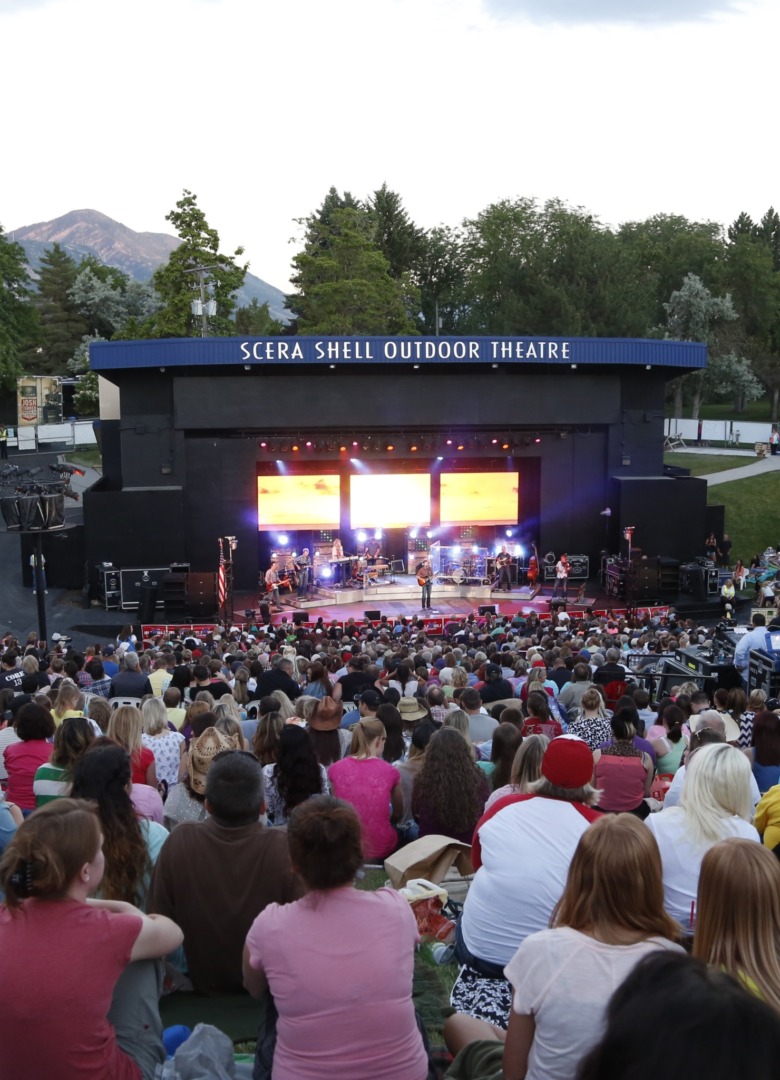 SCERA SHELL OUTDOOR THEATRE - OUR 35TH ANNIVERSARY SEASON
With the beautiful backdrop of the Wasatch Mountains, enjoy a summer season under the stars filled with grand-scale live theatre, nationally touring concerts, and big screen outdoor movies! The Shell is located at 600 South 400 East, Orem, Utah (in the middle of SCERA Park).
The SCERA Shell Outdoor Theatre features festival seating on a grassy slope, with a designated general admission section for chairs and another just for blankets. There are also prime reserved areas in the center of the hill that come with a free lawn chair. SCERA was voted Best Live Music Venue, Best Live Theatre, Best Date Place, and Best Family Entertainment Venue in Utah Valley!
Summer 2019 season and individual event tickets go on sale April 1, 2019 @ 10:00am. The season ticket includes three musicals and seven concerts, and may be purchased through June 7, 2019. As an added bonus, season ticket holders receive six outdoor movies FREE.
EVENTS INCLUDED ON THE SEASON TICKET ARE LISTED BELOW IN CHRONOLOGICAL ORDER. CONCERTS WILL BE ADDED AS THEY ARE CONFIRMED.

June 07 - June 22, 2019
The opening musical of our 2019 summer season!
July 05 - July 20, 2019
The second musical of our 2019 summer season!
August 02 - August 17, 2019
The third and final musical of our 2019 summer season!