We are thrilled to announce that we are showing movies in the Clarke Grand Theatre, continuing with all six of the best films in the Star Trek franchise.
DISTANCING & SAFETY: Your safety and comfort is our top priority during this unprecedented time. With 733 seats, we have the largest theatre in the valley, so there is plenty of room for you to spread out and social distance. We are reducing capacity, blocking off every other row, cleaning and sanitizing between showings, providing hand sanitizer stations in the lobby, staff and volunteers will wear masks and gloves and have their temperatures taken before their shifts, and plenty of markers and signage. We strongly encourage you to wear a face covering per the governor's and health department directives. We've cared for our guests for 86 years, and that hasn't changed!
See Details >>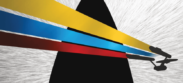 SHOWTIMES
STAR TREK WRATH OF KHAN: Aug 7,8,10
3:00pm & 6:30pm
STAR TREK SEARCH FOR SPOCK: Aug 11-13
3:00pm & 6:30pm
STAR TREK THE VOYAGE HOME: Aug 14,15,17
3:00pm & 6:30pm
STAR TREK (2009): Aug 18-20
3:00pm & 6:30pm
STAR TREK INTO THE DARKNESS: Aug 21,22,24
3:00pm & 6:30pm
STAR TREK BEYOND: Aug 25-27
3:00pm & 6:30pm
August 24, 2020
Reunited with original lead singer Richie McDonald, the multi-platinum country music quartet is back performing their huge #1 hits!
Buy Tickets >>