A FUN READ! GET TO KNOW THE OAK RIDGE BOYS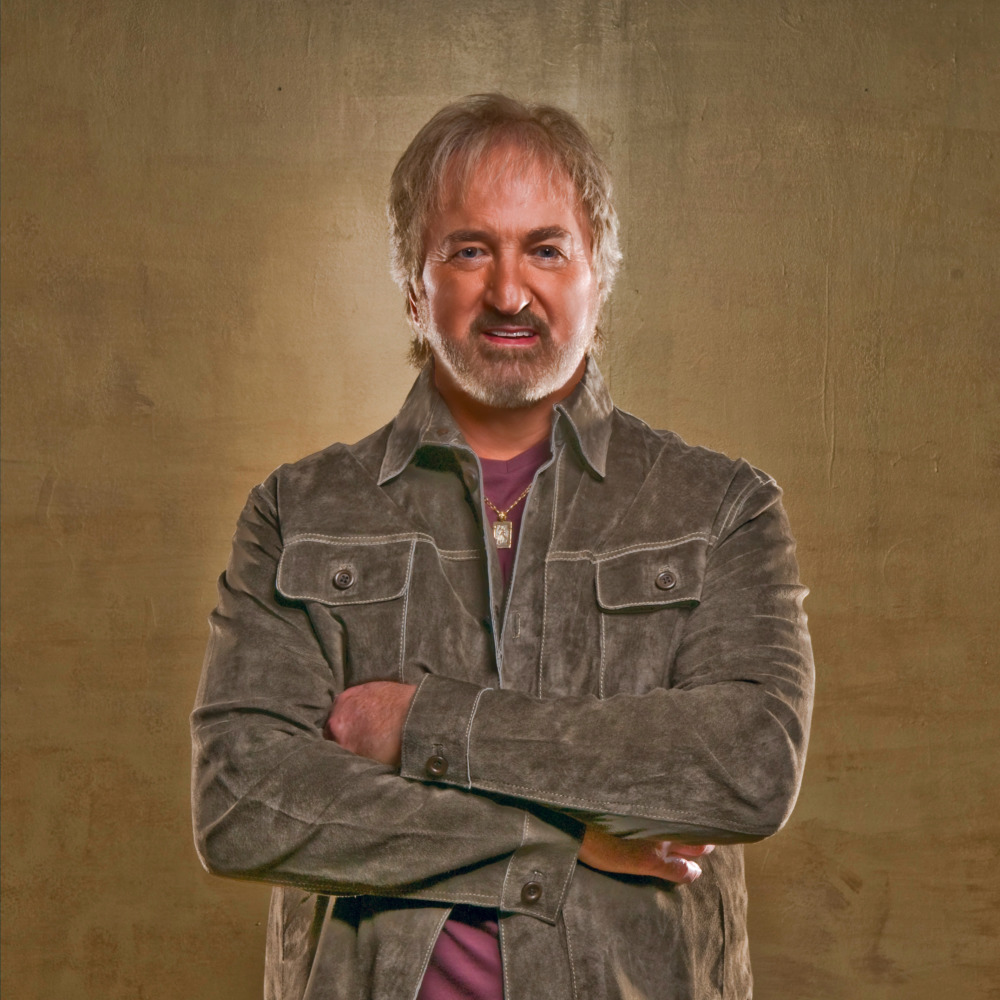 DUANE ALLEN
A native of Taylortown, Texas, Duane ("Ace") Allen had formal training in both operatic and quartet singing before becoming a member of the Oaks in 1966. He is a member of the Texas Gospel Music Hall of Fame and has written a book on the history of Gospel music. He also holds an honorary doctorate from a Christian college.
Duane graduated from Paris Junior College, and then Texas A&M University at Commerce, Texas. He received a B.S. in Music from Texas A&M, studying with Metropolitan Opera stars Richard Webb and William Abbott. For his classical music degree, Duane concentrated on voice, piano, and composition. He received the Distinguished Alumni Award from both Paris Junior College and Texas A&M in 2017. He and his wife Norah Lee underwrite a scholarship fund for Texas A&M University Department of Music students.
During the time he studied at Paris Junior College, two operettas were written based on Duane's life—one entitled "College Go Round" and the other entitled "Let's See Paree (Paris)." He received a music scholarship to Texas A&M, and while he was a student there he starred in a lead role of "Annie Get Your Gun." He also sang in an elite chorale group, which toured throughout the world. 
In 2014, Duane received a special honor from his hometown community of Cunningham, Texas. On April 15, Lamar County officials dedicated the Duane Allen Memorial Bridge on the newly designated Duane Allen Road. The bridge crosses the Big Sandy Creek just a few hundred yards from where Duane was born and raised on the Allen family farm. While in Lamar County for the event, Duane and Norah Lee presented a check to the Red River Valley Veterans Memorial in Paris, Texas. Proceeds were used to support the memorial and to honor family members who had served in the military. On August 9, 2014, Duane was inducted into the Texas Country Music Hall of Fame. An Oak Ridge Boys' exhibit at the Hall of Fame was unveiled the same day.
Back in Hendersonville, Tennessee, where Duane and his family have lived for more than 50 years, he enjoys spending time on his 72-acre farm, which has been the home to a menagerie of animals, from beef cattle to horses, burros, and Canada geese. A superb businessman, he is credited with keeping the Oaks on firm financial footing during their switch from Gospel to Country in the late 1970s. He also loves to find new music for the group. Since the new millennium, he has taken on the role of co-producer and executive producer. To relax and stay in physical shape, he walks 20-30 miles each week and works out with a personal trainer. He is also an avid basketball fan and enjoys shooting hoops whenever he gets the chance. Duane is an antique car buff. He has more than two-dozen classics in a collection that is housed in a museum he calls Ace On Wheels. "It's a great way to relax," he says of the restoration process. "I get a lot of pleasure out of going down there and sanding and painting with no real sense of urgency."
Duane and his wife, Norah Lee, raised two children, Jamie and Dee, and now enjoy spending time with their two grandsons, March and Kell, and two granddaughters, Texas LeeAnna and Tallant. Duane's children, as well as his grandchildren, are also gifted in music.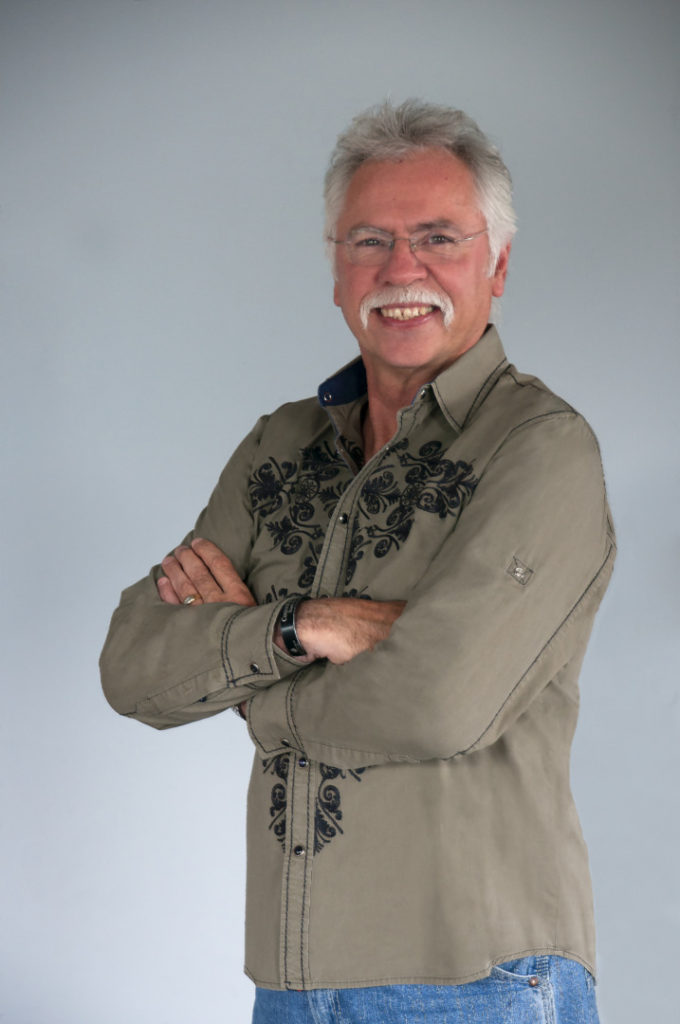 JOE BONSALL
Joe's Philadelphia, Pennsylvania, background shows through clearly in his love of the Philadelphia Phillies. According to him, "I live and die with the Phillies, no matter where they are. 1993 was great for me; one of the highlights was going home to Philadelphia and taking my parents to two World Series games. That was so cool."
Now a Nashvillian for almost four decades, Joe is also a Tennessee Titans football fan. He and his wife Mary attend Titans' games whenever he is in town. Joe is an avid writer and songwriter. He became a published children's book author in 1997 with The Molly Books, a four-book series published by Ideal's Children's Books. In 2003, New Leaf Press published G. I. Joe and Lillie: Remembering a Life of Love and Loyalty, an inspirational biography Joe penned about his parents. His song by the same name was included on the Oaks' Colors album, released the same year. A music video of the song reemerged in the summer of 2009 and became a YouTube phenomenon with more than five million views. His latest book, On the Road with The Oak Ridge Boys, released from Harvest House Publishers in 2015.
Joe also wrote the title song to the Oaks' The Journey album, as well as the text for the Oaks' coffee table book, An American Journey. In September 2010, Journey Press released his latest hardbound book, From My Perspective, a collection of commentaries, stories and other writings.
For relaxation, Joe retreats to his farm on the Tennessee-Kentucky state line and can often be found on his John Deere tractor mowing part of his 350-acres—or sitting on his front porch and playing his banjo, an instrument he has played for almost eleven years!
Joe has been singing since he was about four years old and, in his midteens fell in love with Southern Gospel music harmony. He joined the Oaks in 1973, just prior to the group's emergence on the Country music scene.
"My life is really pretty simple," says the Oak who is the principal spokesman on stage. "I go out there and try to sing the best I can and give them physically and mentally every single thing I've got. When it's done, I go back to my room, call home, eat my pizza or sushi, get on my laptop, watch the sports scores and say to myself, 'Hey, I've done what I'm supposed to be doin' and I feel great about it.'"
Joe has two daughters, Jennifer and Sabrina; two grandchildren, Breanne and Luke; and one great grandson, Noah Chance. Joe and Mary also have five cats, Sunny, Baybe', Crockett, Mitty, and the Mighty Barney. www.josephsbonsall.com.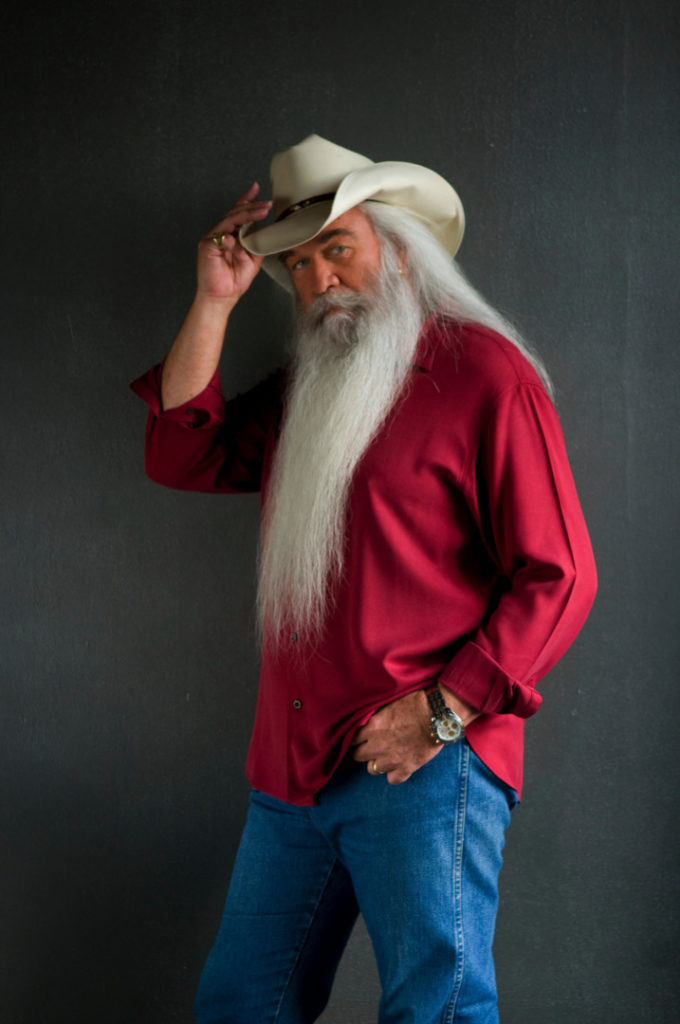 WILLIAM LEE GOLDEN
These days, William is all about balance. Balancing his work with The Oak Ridge Boys and his life at home with wife Simone, the love of his life, as he enters the middle part of his fifth decade with the iconic group.
Golden's story began as the son of a farmer in rural south Alabama. Surrounded by music, he started singing at the age of seven and began performing regularly on his grandfather's weekly radio show along with his sister, Lanette. It was there that his love of harmony came alive and by his teenage years, Golden grew to appreciate the country Gospel, doo-wop, and pop quartets. And, sure enough, it wasn't long before he was joining up with The Oak Ridge Boys.
Nobody back home in Brewton, Alabama could've imagined all that Golden would accomplish with The Oak Ridge Boys since joining the band in 1965 or during his successful period as a solo artist, while on a break from the Quartet.
But for as much success as he's had as a recording artist, Golden's no one dimensional artist. He's found considerable success with his paintings and he's finding even more success with his new visual medium, photography, where he often focuses on landscape portraits and scenes. Many of his favorite shots can be found on his official Facebook and Instagram pages.
Family has long held a special meaning to Golden. In addition to his wife, Golden has four sons in Rusty, Chris, Craig and Solomon. He also has six grandchildren and two great-grandchildren. Also, through his marriage to Simone, he has step-daughter Megan and another grandchild.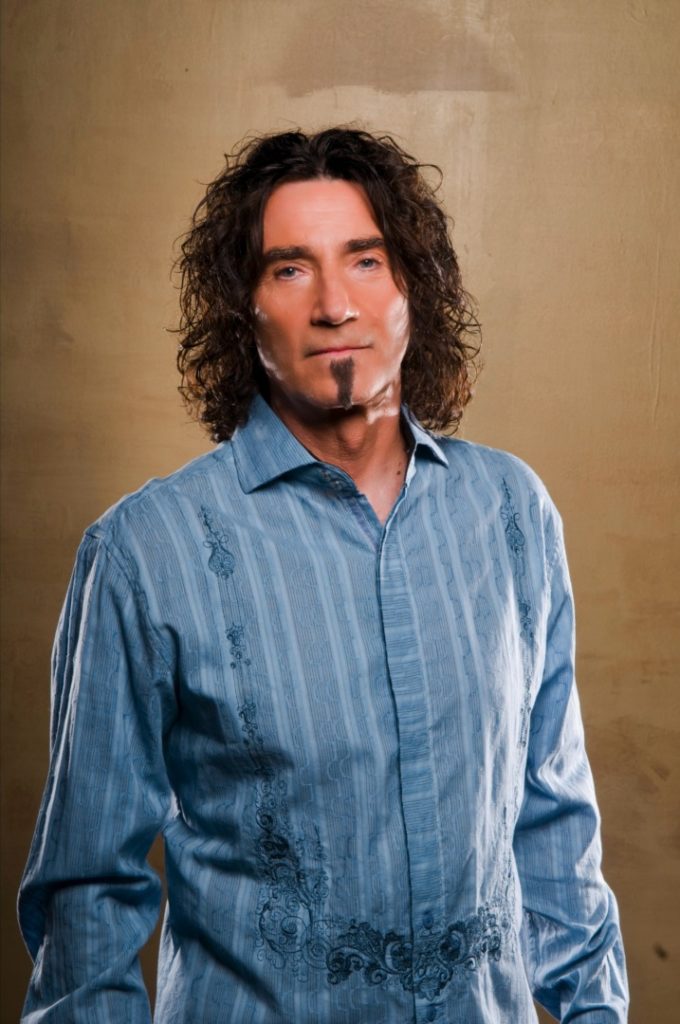 RICHARD STERBAN
Richard began his singing career as a six-year-old soprano in Sunday school in his native Camden, New Jersey. He was a tenor in the glee club in seventh grade, but when he returned for eighth grade in the fall, he was a bass!
He loved sports and music, decided he had more talent for the latter, and developed a simple goal: "I wanted to be in the best vocal group in the world."
Prior to joining The Oak Ridge Boys in 1972, Richard sang with various groups, eventually joining J.D. Sumner and the Stamps Quartet, which afforded him the opportunity of a lifetime—the chance to sing with Elvis, the King of Rock and Roll, singing with him every night on stage, recording with him, and appearing in one of his movies (Elvis on Tour). It was during this time in the midst of Elvis' heyday that Richard was offered the position as bass singer for The Oak Ridge Boys, and he had to make a major decision—remain on the big stage or chase his own dream. This period of Richard's life is covered in detail in his book, From Elvis to Elvira. The book includes many great Elvis stories and stories about The Oak Ridge Boys that have never been told.
Baseball has also been a longtime passion for Richard. For many years, as a part owner of the Nashville Sounds (Milwaukee Brewers AAA club), he attended spring training and took bus trips with the team. He now serves as the team's "official ambassador," attends games when he is in town during the season, and often does color commentary. A long-time fan of the Vanderbilt Commodores, he also does color commentary for the school's baseball team.
Richard's well-tailored clothing reveals one of his other loves. "When I was singing part-time and working in a clothing store," he recalls, "I developed a real interest in fashion, and it's something that has carried through." He also enjoys fine restaurants, collecting wine, and traveling—particularly to the seashore, where he likes sailing and snorkeling. A fitness buff, he has a bicycle at home and keeps another stowed in a bay under the tour bus. He even has a case so he can check a bicycle aboard airplanes. Because of his long standing interest in weather (he enjoys watching the Weather Channel), a few years ago Richard recorded public service announcements for the National Oceanic and Atmospheric Administration, which is the "voice" of the National Weather Service. Richard is also the "voice" for the Classic Country channel on Sirius Satellite Radio.
He and his wife, Donna, have two daughters, Lauren and Tori. He also has three older sons, Rich, Doug, and Chris, as well as five grandchildren. www.richardsterban.com.