Thanks for voting us #1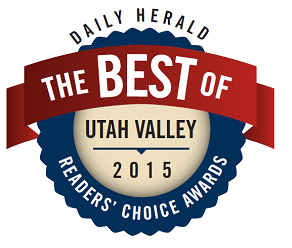 Because of you, SCERA was honored to be voted #1 in several categories in The Daily Herald's 2015 Best of Utah Valley Reader's Choice Awards:
* Best Family Entertainment Venue
* Best Live Theatre
* Best Live Music Venue
* Best Utah Valley Charity
* Best Movie Theater
* Best Acting Studio
* Best Date Place
* Best Teen Hangout
* Best Event Concessions
Wow, we are so humbled and grateful for your continuing support. Thank you so much!  If it's been a while since you've been to SCERA, we invite you to come and be part of our 81-year tradition of wholesome and affordable events and programs for all ages.  Join us at the SCERA Center for the Arts, SCERA Shell Outdoor Theatre and Orem Heritage Museum for movies, musicals, concerts, arts education classes, tours and much more.