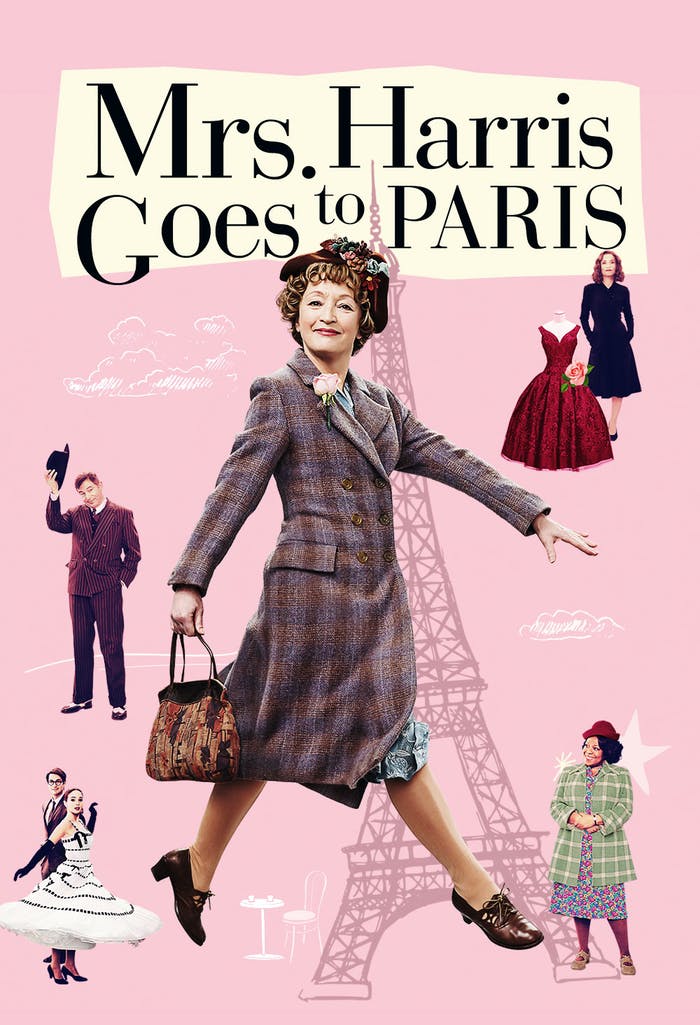 View the Trailer
Ticket Purchasing Options
IN PERSON:
Open 10am-6pm weekdays & Saturdays from 12pm - 6pm.
Tickets can also be purchased at the box office 30 minutes prior to each showtime.
Description
"Mrs. Harris Goes To Paris" tells the story of a widowed cleaning lady in 1950s London who falls madly in love with a couture Dior dress and decides that she must have one of her own. After she works, starves, and gambles to raise the funds to pursue her dream, she embarks on an adventure to Paris which will change not only her own outlook, but the very future of the House of Dior.
SHOWTIMES
Monday-Saturday
1:00pm, 3:40pm, 6:45pm, 9:20pm
MOVIE ADMISSION
Prices:
$7.50 Adult
$5.50 Child (ages 3-11)
$5.50 Senior (ages 65+)
$5.00 Matinees before 6pm

SHOWHOUSE 2
SCERA Center 745 South State Orem, UT 84058