1st Annual SCERA Public Art Show and Competition
More than 90 original works from professional and amateur artists were submitted, and the juried show features 57 pieces displayed in Gallery 101 at SCERA Center for the Arts during the months of November and December 2017.  The artists' paintings, drawings, photography and sculpture are all for sale as well. We invite you to stop by and enjoy the art show during public hours. This year's awarded artists are: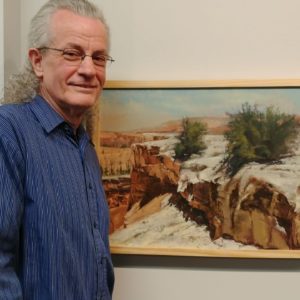 Ondre Pettingill
With many successful exhibitions and working years in New York City, Ondre Pettingill is a seasoned professional artist. His focus is capturing an honest heartfelt study of the landscape from an interesting viewpoint.  Ondre received his BA from Utah State University with an emphasis in illustration. While working as a freelance illustrator in New York City, he painted figurative artworks for magazine and book jackets. He left 13 years later and began teaching art on a secondary level. As he taught school he discovered a passion for painting the landscape. He immediately knew that was what he really wanted to do and never looked back. Ondre now lives in Spanish Fork, UT where within a few minutes one can find some of the most beautiful landscape vistas of mountains, barns and pastures. He now enjoys going outdoors and starting a painting, and finishing it in a matter of a few hours… working to develop techniques of simplifying and making quick but precise decisions while the lighting and weather is constantly changing. It makes for a good challenge. His motto while painting in the field or working in the studio is: "Simplify, Identify".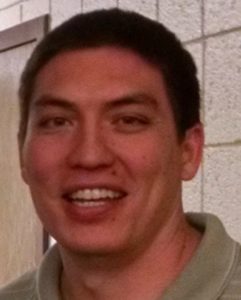 Michael Parker
Michael is a freelance illustrator, fine art painter, and teacher. He studied Illustration at Brigham Young University and completed a Master's Degree in Painting at Laguna College of Art + Design. Michael's focus in his work is representing the human figure through the use of narrative, and exploring the landscape. Currently he is working on a series of paintings based on the Book of Mormon narrative, and working through some biblical scenes focusing on the life of the Savior. Michael is married to Mary Pratt Parker, who is also a BYU illustration alumni, and they have three girls, and a boy. He loves chocolate, kung-fu movies, a good car chase, turtles who know ninjitsu, and Norman Rockwell. He currently teaches at BYU and Utah Valley University. He resides in Springville. www.michaelsparker.com. Instagram @michaelparker12.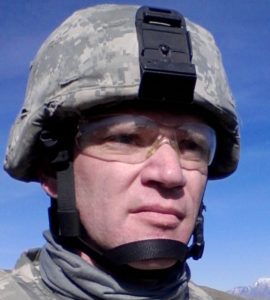 Gary Hall
1992: Switched major at BYU from engineering to art. 1995:  Graduated from BYU with a Bachelor of Fine Art with emphasis in ceramics. 1996: Started doing fine art bronze foundry work. 2003: Started Master Of Fine Arts program at BYU. 2007: Graduated from BYU with a Master of Fine Art with emphasis in ceramics and sculpture. 2007: Stopped making art because going through the master's program practically drained the life from me. 2011: Enlisted in the Army and served in the Utah Army National Guard, 214th Forward Support Company of the 65th Field Artillery Brigade. 2013: After experiencing some of the hardships, separation from loved ones and spartan conditions that soldiers are subjected to, he considered more carefully the things that were truly important in his life and started making art again. 2014: Hired part time at UVU to teach sculpture. 2016: Finished my contract with Utah Army National Guard. Currently living in Santaquin with my wife and son, doing art bronze foundry work at Adonis Bronze, directing the figure sculpture modeling sessions at the Alpine Arts Center and teaching sculpture at UVU.

Susan Munson 
Susan's love of animals and all things Western is splendidly evident in her sculptures.  As a horse breeder, exhibitor and judge, she is especially qualified in her expressive portrayals of horses.  Her sculptures have been exhibited in many venues including the prestigious Spring Salon at the Springville Museum of Art.  She has won the People's Choice award at the Utah State Fair and placed 1st there and at the Sandy Art show in Sandy, Utah.  She was a featured artist at the Covey Center for the Arts secured gallery.  Her work has been used to raise money for Salt Lake's Hogle Zoo.  She has several pieces in private collections and is currently working on her first major commission.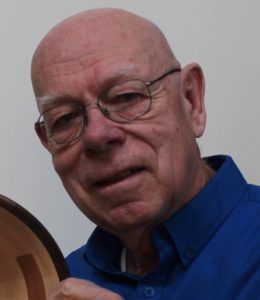 Steve Tyler   
I was born and raised in Provo, Utah.  My first exposure to wood turning came at Provo's Dixon Jr. High School in the wood working shop and, right from the start it was a fascinating, creative outlet.  I set aside woodworking while I pursued a career in Engineering but, as condition allowed, I returned to it as a hobby.  In the 1970's I sold my first lathe turned pieces.  This was a much needed motivation to do more turning.  After retirement I returned to wood turning as a serious creative endeavor.  Over the past 10 years I have endeavored to expand my skills and express my vision of the art form in the somewhat specialized field of Segmented Wood Turning – a branch of the art that allows for the combining of a variety of different hardwoods in contrasting colors and textures to create a variety of interesting and beautiful bowls, vessels and sculptures.  I hope others can enjoy my pieces as much as I've enjoyed creating them.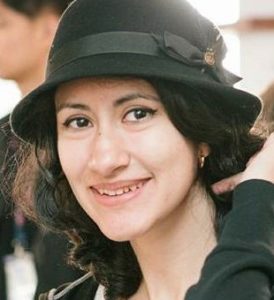 Alexa M Gutierrez
Alexa, who also goes by her street art alias, AtSynth, is an illustrator born in Georgia and raised in Utah. Alexa specializes in illustrative portraits which can have deep and emotive topics or can have simple or straightforward meaning. Her preferred mediums are graphite, ink, and watercolor. Though she does enjoy using other mediums, Alexa draws influence from René Magritte, Conrad Roset, Johannes Vermeer, Jamie Hewlett, Käthe Kollowitz, and Studio Ghibli films. Her surroundings, escapist reverie, and combinations of both are what inspires her artworks. She was regional winner for Red Bull Doodle Art contest, is currently studying for an Illustration degree, and hoping to soon start an apparel and accessory business.