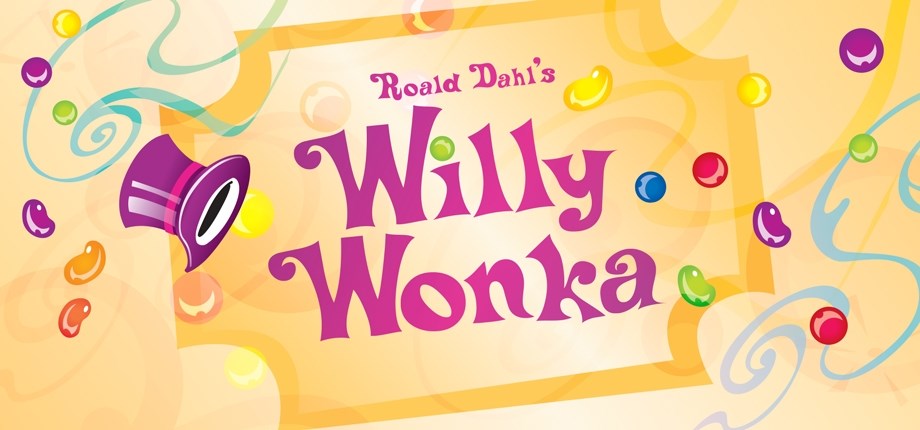 Roald Dahl's WILLY WONKA
July 03 - July 18, 2020
The second musical of our 2020 summer season!
T I C K E T S
Season and individual ticket presale for 2019 season ticket holders is April 1st and season and individual tickets for the general public is April 6th.
Description
Roald Dahl's timeless story of the world famous candy man and his quest to find an heir comes to chocolate-covered life.
The delicious adventures experienced by Charlie Bucket on his visit to Willy Wonka's mysterious chocolate factory light up the stage in this captivating adaptation of Roald Dahl's fantastical tale. Featuring the enchanting songs from the 1971 film starring Gene Wilder and new songs by Leslie Bricusse (Jekyll & Hyde, Doctor Dolittle) and Anthony Newley, Roald Dahl's Willy Wonka is a scrumdidilyumptious musical guaranteed to delight everyone's sweet tooth.
Roald Dahl's Willy Wonka follows enigmatic candy manufacturer, Willy Wonka, as he stages a contest by hiding golden tickets in five of his scrumptious candy bars. Whomever comes up with these tickets will win a free tour of the Wonka factory, as well as a lifetime supply of candy. Four of the five winning children are insufferable brats: the fifth is a likeable young lad named Charlie Bucket, who takes the tour in the company of his equally amiable grandfather. The children must learn to follow Mr. Wonka's rules in the factory… or suffer the consequences.
Directed by Julie Bonifay. Music direction by Dana Cardon. Choreography by Dani LeCompte.
Presented through special arrangement with Music Theatre International (MTI). All authorized performance materials are also supplied by MTI. www.MTIShows.com.
Times:
Mondays, Tuesdays, Thursdays, Fridays & Saturdays @ 8:00pm

Prices:
GENERAL ADMISSION
To be announced
RESERVED SECTION B
To be announced
RESERVED SECTION A
To be announced
GROUP RATES
$6 - Non profit groups/organizations or official church activities of 20 or more purchased in advance, no refunds or exchanges. Must provide proof of non-profit status *