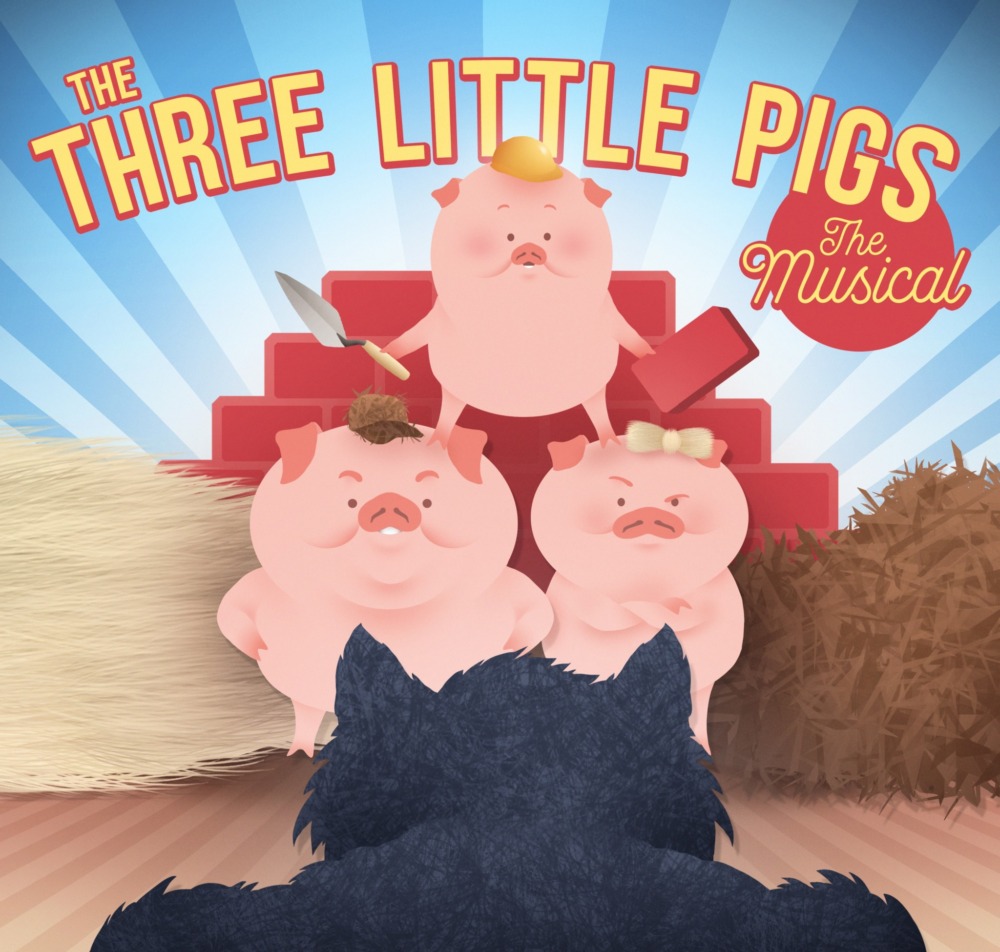 THREE LITTLE PIGS: THE MUSICAL
A world premiere Theatre for Young Audiences original musical from Chase Ramsey and David Paul Smith.
Description
MATINEE RESERVATIONS:  Click here for the online reservation request form for the 10:00am school matinees.  The form will be open to accept requests beginning Monday, September 9 @ 10am.  See the matinees tab at the bottom of this page for matinee policies and procedures. 
SCERA's Theatre for Young Audiences presents one-hour musicals and plays based on children's literature. The shows are performed by a cast of adult actors, and are the perfect way to introduce children to the magic of live theatre. And parents…with a witty script, charming characters and catchy music, you'll have a great time, too!
ABOUT THE SHOW: This world premiere original musical from Chase Ramsey and David Paul Smith adds more meat to the story of the three little pigs! The porkly trio are graduating from Piggy School and it's time to move out. Mrs. Pig cannot wait to have the house to herself…but first she needs to make sure her Littles know all the rules to keep themselves safe from the Big Bad Wolf! They start their journey and you know the rest…or do you? Smith and Ramsey's unique focus on message and audience interaction will have you speaking Pig Latin in no time.
Times
THIS EVENT HAS PASSED