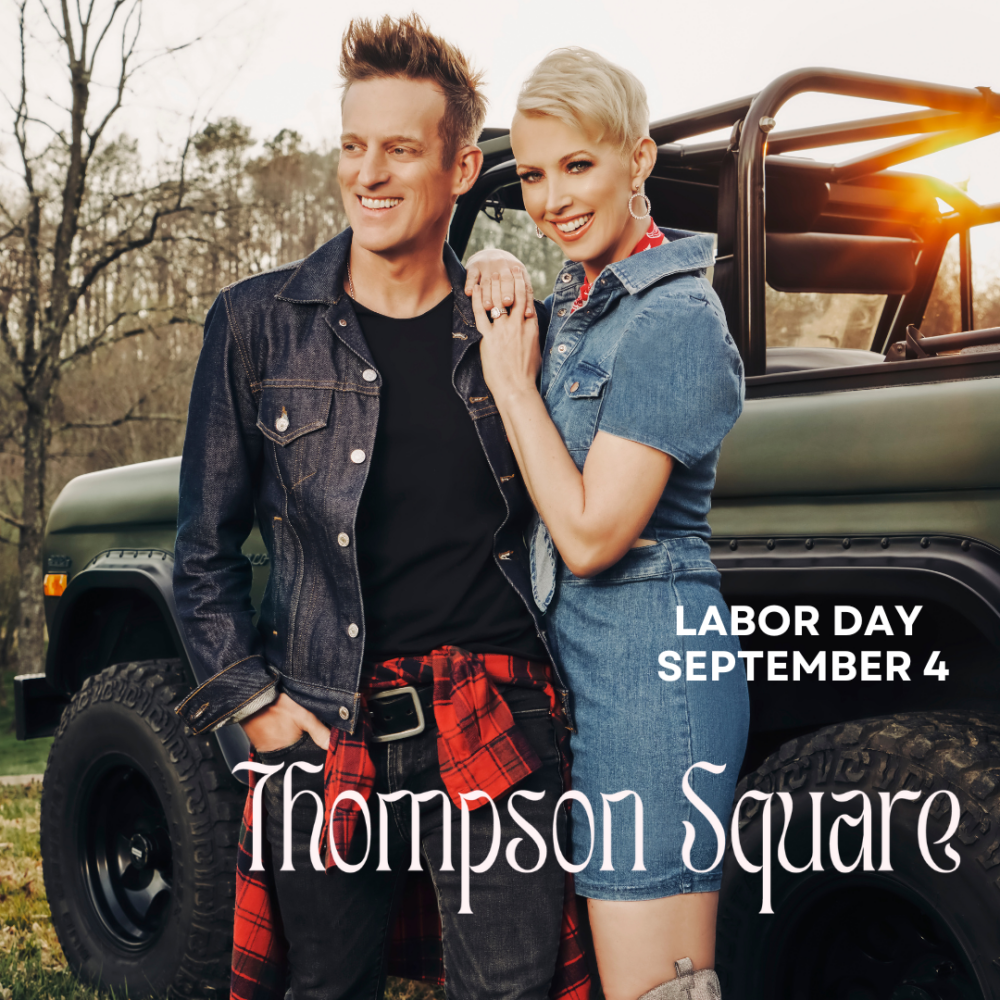 THOMPSON SQUARE
Grammy-nominated husband-and-wife country duo!
Description
Early Access pre-sale exclusively for 2022 season ticket holders opens Monday, April 3 beginning @ 10:00am by phone or in person only. Season and individual event tickets for the general public go on sale Tuesday, April 4 @ 10:00am.
It's been a decade since the husband-and-wife team of Keifer and Shawna Thompson exploded out of Nashville with their multi-platinum mega-hit "Are You Gonna Kiss Me Or Not," and crowds remain hungry for more. The Grammy-nominated duo has toured the world; won multiple ACM, ACA, CMA, and CMT awards; and been praised as "remarkable" by Taste of Country, "deeply personal and emotional" by Sounds Like Nashville, and "vivacious" by Rolling Stone.
Thompson Square's music has always been quintessentially grounded in their identity as a couple. Whether basking in the light of one another in the No. 1 smash, "If I Didn't Have You," or the flirty Top 10 hit "Everything I Shouldn't Be Thinking About," Thompson Square's openness with its audience has always made them one of the most intimate acts working today.
And Thompson Square's new music is no exception. Each song tells a story of a life-lived romance that encapsulates both the dizzying highs and paralyzing lows of love and partnership. "We've started a family together, we've lost parents together," explains Keifer, with Shawna adding "This is real stuff."
Keifer and Shawna are, once again proving that they know how to give a crowd exactly what they want: sublime sound and a great story. From the moment they met, playing a game of pool after a show during their first week in Nashville, there has been nothing but electricity coming from Thompson Square. As much as the duo has constantly evolved, in many ways, they're the same as they've ever been. "We're best friends, and that's it," Shawna says, "God just blessed us with each other. We love making music, and to be able to do it together is extra special."
Times
THIS EVENT HAS PASSED