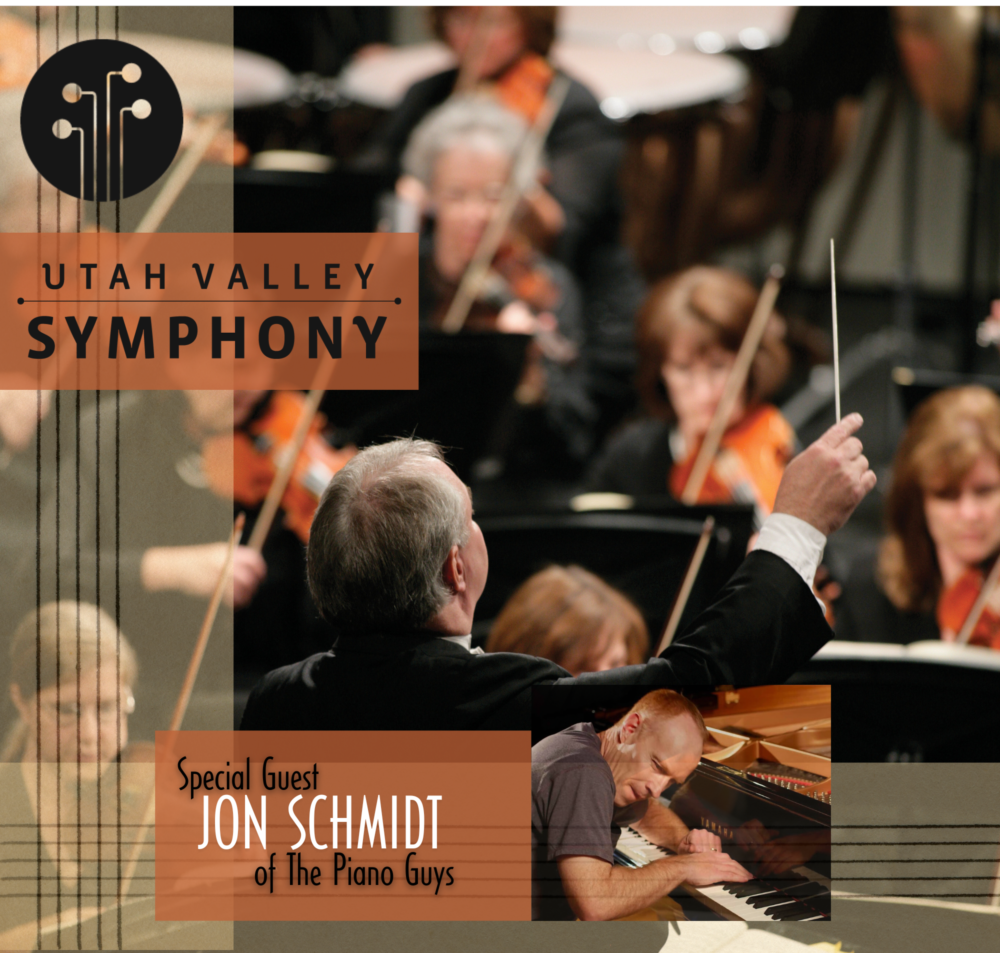 THE UTAH VALLEY SYMPHONY with special guest Jon Schmidt of The Piano Guys
An evening of classical and contemporary favorites!
Description
Early Access pre-sale exclusively for 2021 season ticket holders opens Thursday, March 31 beginning @ 10:00am by phone or in person. Season and individual event tickets for the general public go on sale Friday, April 1st @ 10:00am.
The Utah Valley Symphony was organized in 1959, and is a full-sized orchestra with 75 to 80 members under the direction of conductor Bryce Rytting These excellent musicians have varied backgrounds from music educators to private teachers and performance major graduates.
Jon Schmidt was born to German Immigrant parents, who gave him the gift of early education in music. Classical training fell on the fertile ground of Jon's natural talents for music and hard work. Schmidt began composing as early as age 11. He started teaching piano lessons when most people get a driver's license and he began a successful solo career in his early twenties. Schmidt's 20 year solo career has included many albums, performances, and awards.
THE PROGRAM
UTAH VALLEY SYMPHONY
Finlandia: Jean Sibelius
Best of The Beatles: Words and Music by John Lennon and Paul McCartney | Arranged by Calvin Custer
The Pink Panther: Music by Henry Mancini | Arranged by Calvin Custer
Symphony No. 5: Ludwig van Beethoven | 4th Movement – Allegro
SOLO SET BY JON SCHMIDT
JON SCHMIDT WITH UTAH VALLEY SYMPHONY
Charlie Brown: Music by Vince Guaraldi, Arranged by Jon Schmidt | Orchestration by Gavin McMahan
1000 Years: Music by Christina Perri, Arranged by Jon Schmidt | Orchestration by Gavin McMahan
Love Story: Music by Taylor Swift, Arranged by Jon Schmidt | Orchestration by Gavin McMahan
Times
THIS EVENT HAS PASSED