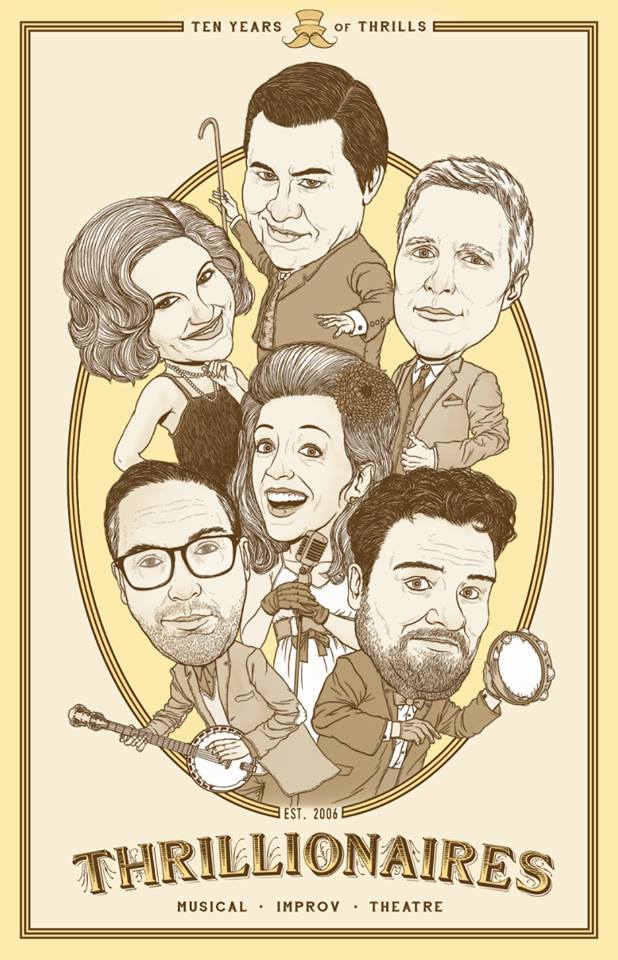 THE THRILLIONAIRES: A NIGHT OF IMPROV
January 11, 2020
The musical improv comedy sensation!
Ticket Purchasing Options
PHONE/IN PERSON:
801.225.ARTS
Open 10am-6pm weekdays & Saturdays from 12pm - 6pm.
Seating Map >>
Description
The musical improv comedy sensation The Thrillionaires are back for a completely improvised show based on YOUR suggestions! This group of funny people are joined by special guest comedian Shaun Johnson, best known for his Instagram Comedy Channel "The Johnson Files." It's hilarious theatre with no scripts, and no written songs, so come be part of the fun – and maybe you'll even get pulled on stage to join the action yourself!
Times:
Saturday @ 7:00pm

Prices:
Adult - $12
Child (ages 3-11) - $10
Senior (ages 65+) - $10