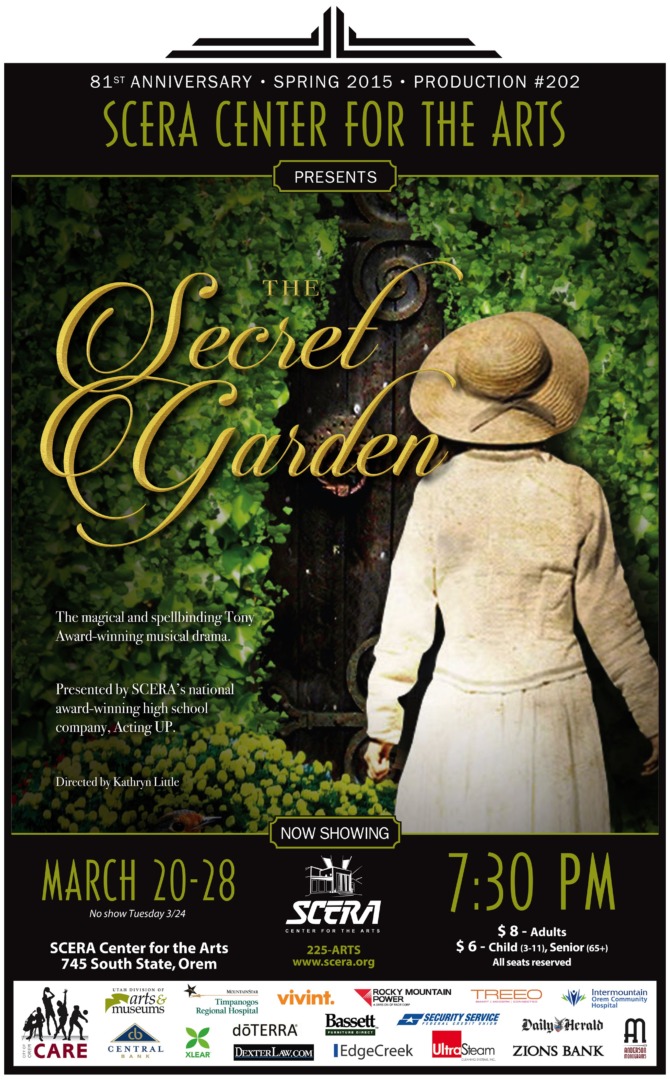 THE SECRET GARDEN (musical)
The enchanting Tony Award-winning musical drama.
Description
You will be spellbound by this elegant and enchanting Tony Award-winning musical based on classic children's literature. Reimagined brilliantly by Pulitzer Prize-winning playwrights Lucy Simon and Marsha Norman, The Secret Garden tells the story of 11 year-old orphan Mary Lennox who comes to Yorkshire to live with her embittered, reclusive Uncle Archibald and his invalid son Colin. The estate's many wonders include a magic garden which beckons the children with haunting melodies and the "Dreamers," spirits from Mary's past who guide her through her new life. This compelling drama is a tale of forgiveness and renewal with beautiful music that will stay with you long after the curtain closes. Presented by SCERA's national award-winning high school company, Acting UP. Directed by Kathryn Little.
Times
THIS EVENT HAS PASSED