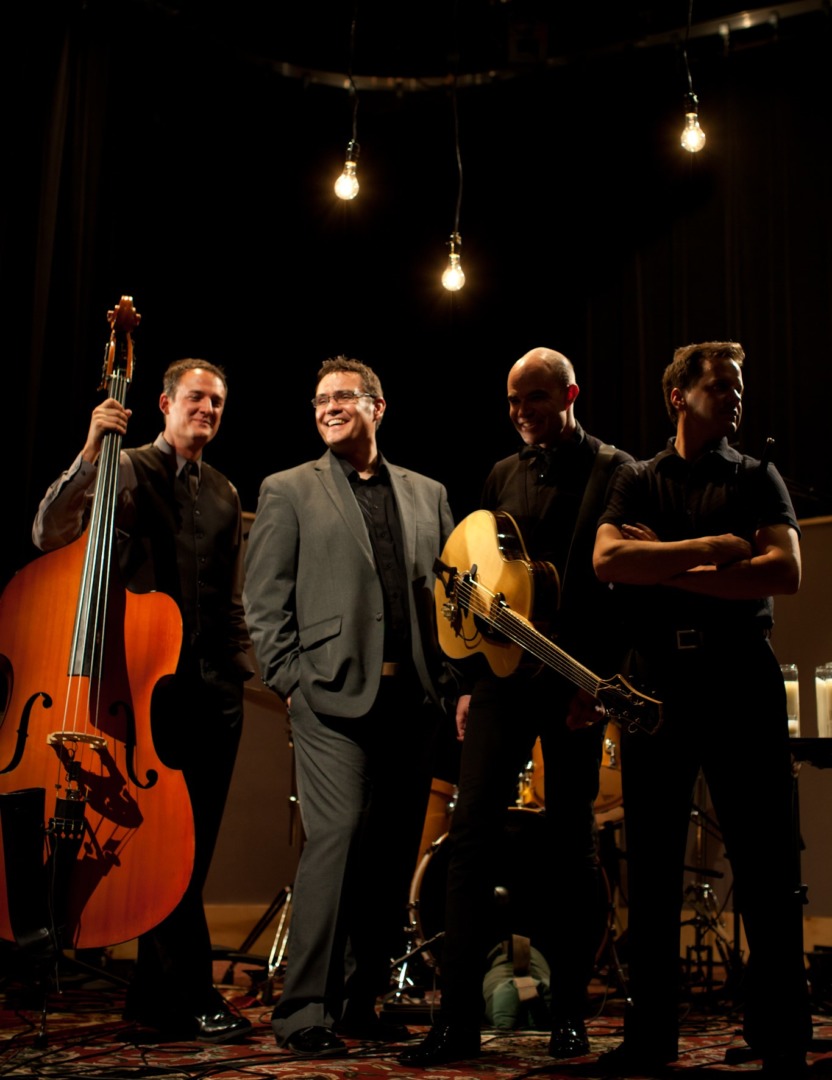 SAVOY featuring Sam Payne
Singer/storyteller Sam Payne and jazz quartet Savoy!
Description
Sam Payne and his musical friends have been bringing songs and stories to recordings, to the radio, and to the stage for decades. Whether telling stories as the host of the award-winning radio show The Apple Seed or singing up a storm as the front man of the jazz quartet Savoy, an evening with Sam is filled with humor and heart that will bring precious memories into sharp focus, all while tapping your toe to timeless tunes and taking in terrific tales.
Sam's performances have taken him to halls in Canada, Bulgaria, Tokyo, and from coast to coast in the United States, including featured performances at the Kennedy Center for the Performing Arts in Washington DC, the Timpanogos Storytelling Festival in Lehi, Utah, and the National Storytelling Festival in Jonesborough, Tennessee. Sam has written books and stage pieces, including Sanctuary: The Story of Zion for the centennial of the National Parks Service, Echoes of Hammers and Spikes (With Suzanne Christensen) for the sesquicentennial of the completion of the first transcontinental railroad, and One of a Million Stars, commemorating the 14-year mission of the Mars rover Opportunity.
Join Sam Payne and Savoy for an unforgettable evening of songs and stories.
"Payne delivers his riveting tales with passion, emotionally stirring hooks, and an almost supernatural ability to tell a story." – The Independent magazine
Times
THIS EVENT HAS PASSED