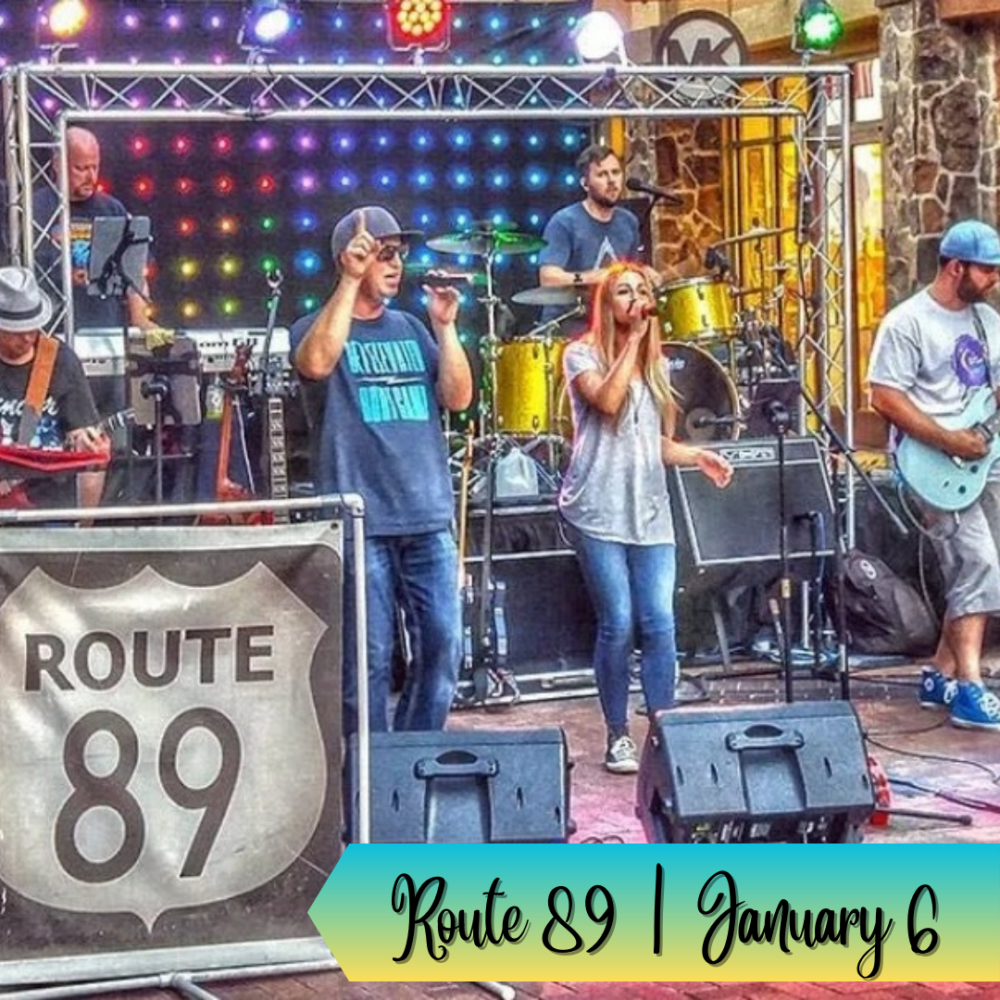 ROUTE 89
January 06, 2024
Utah band performing some of the great pop, rock and soul hits from the 1960's through today!
Ticket Purchasing Options
PHONE/IN PERSON:
801.225.ARTS
Open 10am-6pm weekdays & Saturdays from 12pm - 6pm.
General Admission
Description
This 8-member Utah band has been entertaining audiences for the past 14 years with some of the greatest hits from across the decades, including rock, pop and soul from the 1960's through today! They derived their name from Highway Route 89 that runs through Utah, and take their audiences on a musical road trip by performing hit after hit – from oldies to contemporary. An experienced group of accomplished musicians and vocalists, Route 89 loves to get the audience singing and dancing along, and people of all generations will love the music and personalities of this high-energy band.
Times:
Saturday @ 7:00pm

Prices:
Adult - $14
Child (ages 3-11) - $12
Senior (ages 65+) - $12