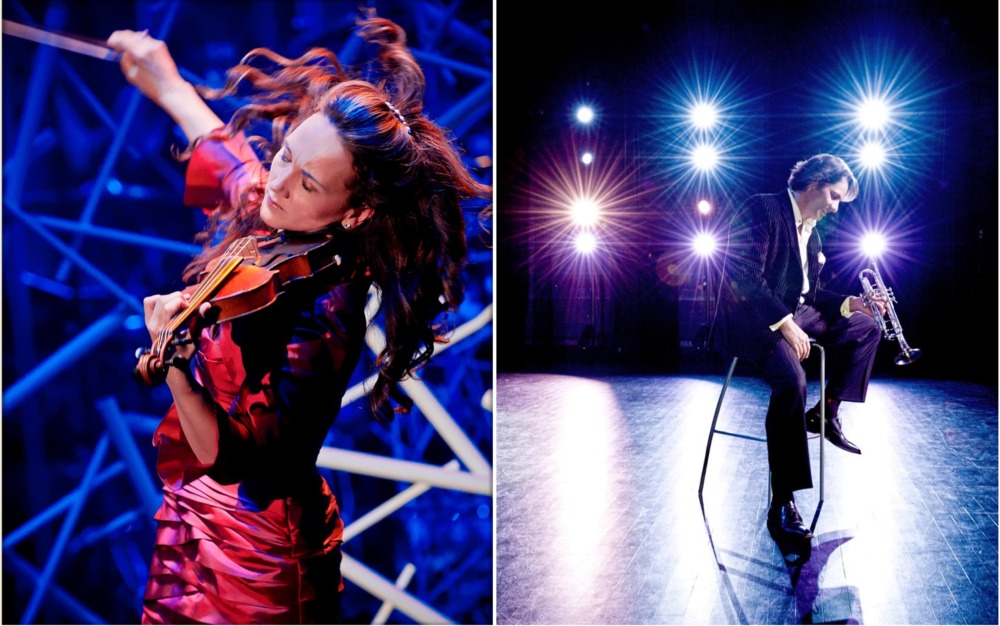 ROCK! CLASSICAL starring Jenny Oaks Baker & Kurt Bestor with the Utah Valley Symphony
August 21, 2017
Timeless rock melodies. Classically executed.
Ticket Purchasing Options
PHONE/IN PERSON:
801.225.ARTS
Open 10am-6pm weekdays & Saturdays from 12pm - 6pm.
Seating Map >>
Description
Timeless rock melodies. Classically executed. Grammy-nominated violinist Jenny Oaks Baker joins forces with Emmy Award-winning composer/arranger Kurt Bestor for an epic celebration of rock and roll's greatest melodies backed by the full sound of the Utah Valley Symphony. From classical masterpieces like Led Zepplin's Stairway to Heaven, the powerful ballad Bridge over Troubled Water by Simon and Garfunkel, and the pulsating Pinball Wizard by The Who to beautiful melodies like Imagine by John Lennon and R.E.M.'s Everybody Hurts, screaming electric guitars become the power from violins and french horns and the drum kit and bass are replaced with low strings pulsating while sizzling brass  ramps up the energy. Hearing the incomparable Jenny Oaks Baker under Bestor's baton make this concert a can't-miss event.
Times:
Monday, August 21 @ 8:00pm

Prices:
Gen. Adm. Adult - $20
Gen. Adm. Child (age 3-11) - $15
Gen. Adm. Senior (age 65+) - $15
Reserved B Adult - $25
Reserved B Child (age 3-11) - $20
Reserved B Senior (age 65+) - $20
Reserved A Adult - $30
Reserved A Child (age 3-11) - $25
Reserved A Senior (age 65+) - $25
Reserved Floor Adult - $35
Reserved Floor Child (age 3-11) - $30
Reserved Floor Senior (age 65+) - $30