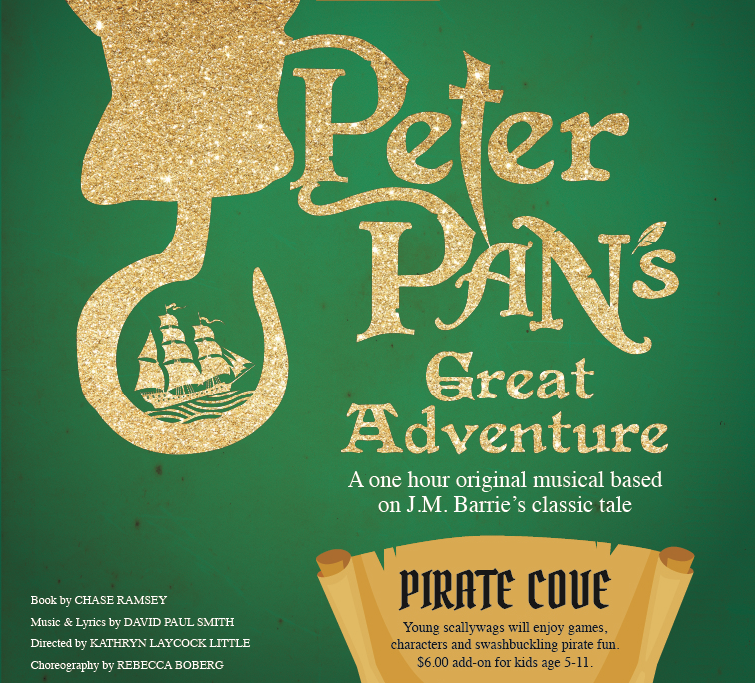 PETER PAN'S GREAT ADVENTURE & PIRATE COVE
A Theatre for Young Audiences one hour musical perfect for families with children!
Description
A musical adaptation of J.M. Barrie's classic tale of the boy who could fly and never grew up! Wendy and her brothers Michael and John meet the infamous Peter Pan and fly to Neverland, where they literally find themselves in a bind – tied to the mast of Captain Hook's ship with the misfit Lost Boys…and only Peter Pan can save them from Hook and his foolhardy and featherbrained bunch of pirates! With the book by Chase Ramsey and music and lyrics by David Paul Smith, this great adventure features energized audience participation, catchy new music, and magical themes of following your dreams, using your imagination and learning that life is the greatest adventure of them all. Adults and children have raved "I haven't had that much fun in a very long time!" 

SCERA's Theatre for Young Audiences presents one-hour musicals and plays based on children's literature. The shows are performed by a cast of adult actors, and are the perfect way to introduce children to the magic of live theatre. And parents…with a witty script, charming characters and catchy music, you'll have a great time, too! Directed by Kathryn Laycock Little. Choreography by Rebecca Boberg.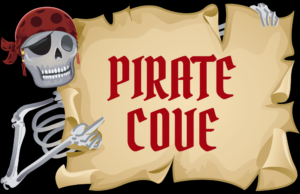 PIRATE COVE ADVENTURE! See the tab below for all the details on this 90-minute add-on experience for kids age 5-11, with perfectly pirate-y games,activities, costumed characters and pirate treasure to collect in our outdoor courtyard for just $6.00 per child. Parents are free. There are six different days to choose from, just click the BUY ONLINE button near the top of this page to purchase.
Times
THIS EVENT HAS PASSED