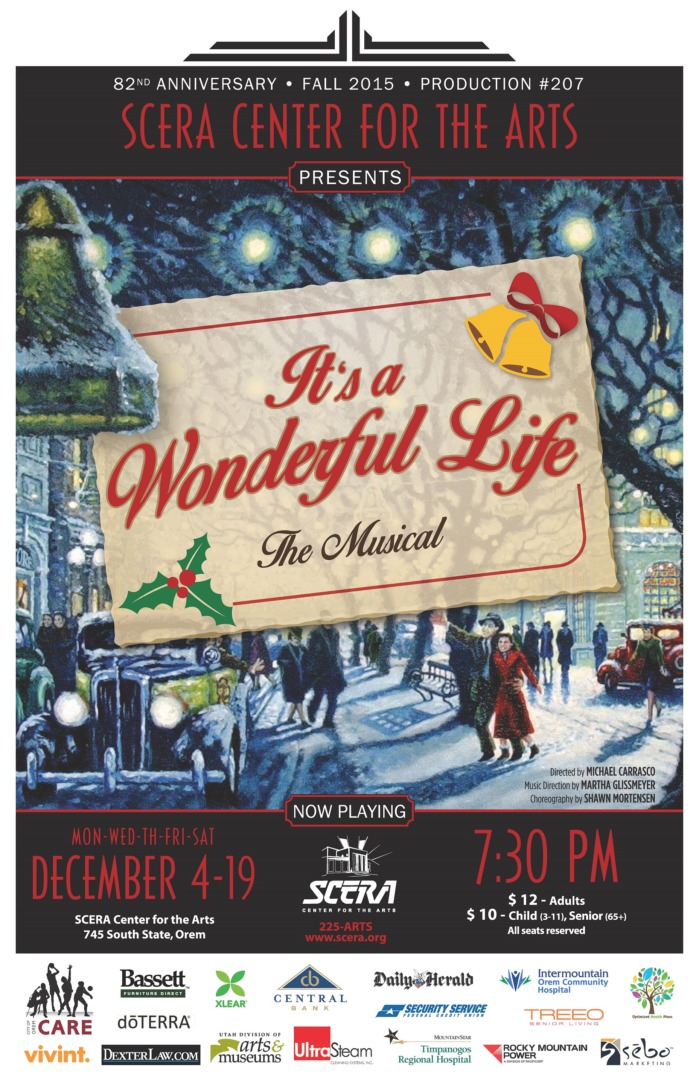 IT'S A WONDERFUL LIFE: THE MUSICAL
A wonderful musical based on the beloved Frank Capra film
Description
Based on the beloved 1946 Frank Capra film, this is the saga of George Bailey, whose dreams of escape and adventure have been squashed by family obligations and civic duty. His guardian angel has to descend on Christmas Eve to save him from despair, and to remind him what the world would have been like had he never been born – reminding us all that despite challenges and disappointments, life is, after all, pretty wonderful. This new holiday classic breathes musical life into the story you know and love, while retaining the warmth and humor of the original movie. Directed by Michael Carrasco.  Music Direction by Martha Glissmeyer.
COME EARLY!  Don't miss the musical harmonies of The Mullen Family Triplets in the lobby prior to the show beginning @ 7:00pm. These three sisters will sing your favorite old-time Christmas favorites.
GREAT REVIEW!  Click here to read all the "wonderful" things the drama critic from Utah Theatre Bloggers had to say about the show.
Times
THIS EVENT HAS PASSED