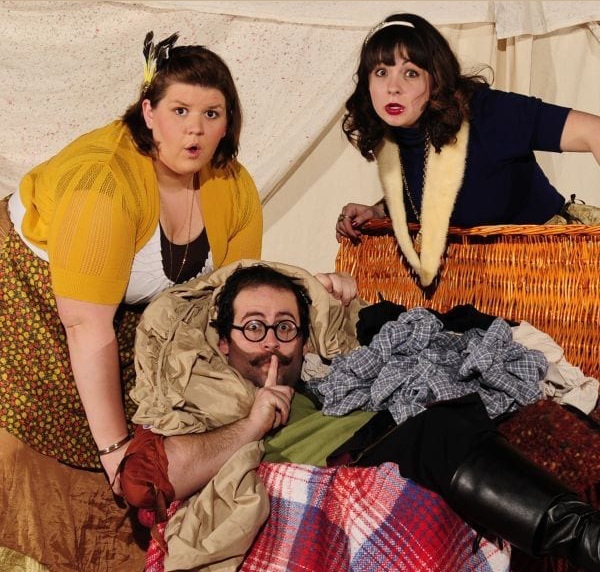 Grassroots Shakespeare's THE MERRY WIVES OF WINDSOR
A rare opportunity to see Grassroots Shakespeare indoors!
Description
William Shakespeare's classic is presented by the incredible Grassroots Shakespeare Company, who create joyous, vibrant productions inspired by Shakespeare's original staging techniques. The collaborative touring ensemble presents the Bard's works as intimate shows where the audience is encouraged to participate in the story and the actors react and respond, making the play an immersive and accessible theatrical experience while staying true to Shakespeare's beautiful language and witty story.
THE MERRY WIVES OF WINDSOR: Sir Falstaff has arrived in the town of Windsor and finds his appetite for revelry has left him short financially. His remedy? Wooing the two richest women in town of course! Their husbands might have reason to protest, but need not worry since the clever women can see right through the knight's double dealing. Merriment and comedy abounds as they find ways to teach old Falstaff a few good lessons. Love does triumph in the end, and not quite in the way Falstaff expects, but most certainly in the way he deserves!
Times
THIS EVENT HAS PASSED