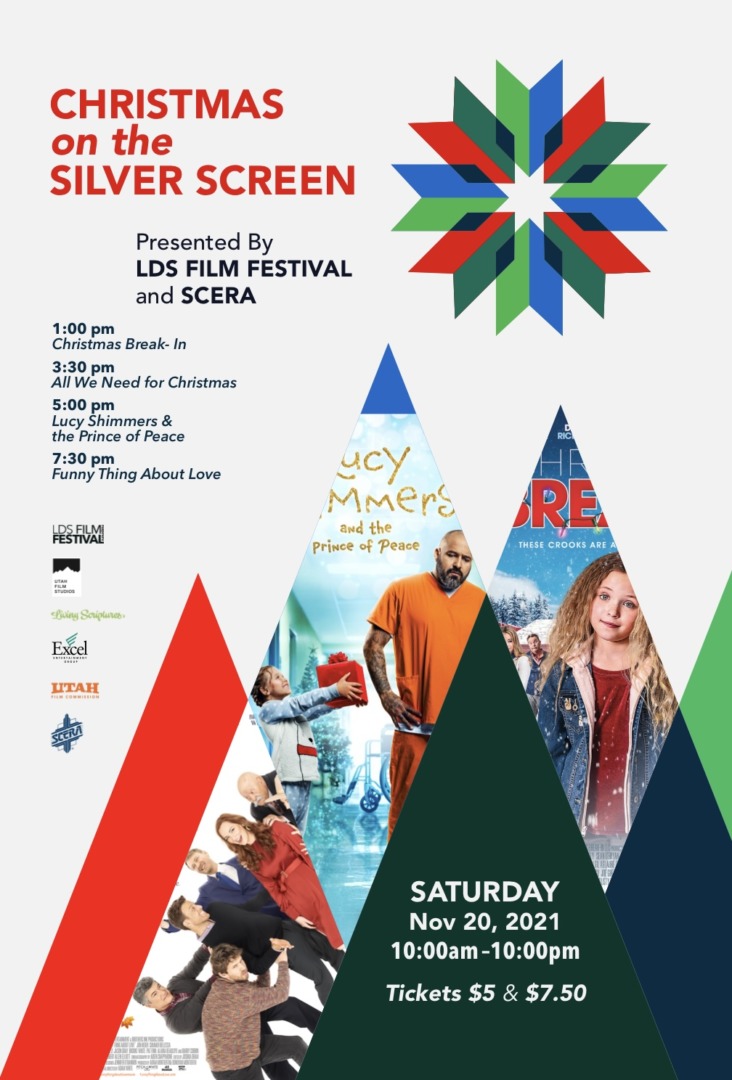 CHRISTMAS ON THE SILVER SCREEN
A four-film festival of independent holiday films, brought to you by the LDS Film Festival. Enjoy family-friendly movies, meet filmmakers and cast, Q&A sessions after each movie, red carpet photo opportunities in the lobby, and you can even visit with Santa!
Description
1:00 PM: CHRISTMAS BREAK-IN
Tickets: $5.00
Run time: 1 hr 27 mins
Movie Trailer: https://www.youtube.com/watch?v=mT4vrmihquU
DESCRIPTION: Today was supposed to be one of the best days ever for nine-year-old Izzy Rush. But now, on the last day of class before Christmas break, she has been left alone at school. To make matters worse, the biggest blizzard this town has ever seen is hitting full force. Which is why three bumbling crooks on the run decide to take shelter in the seemingly empty school. When Izzy discovers that the criminals are holding her friend and school custodian, Ray, hostage, she decides it's up to her to save the day. But what can a nine-year-old girl do? You'd be surprised!
3:30 PM: ALL WE NEED FOR CHRISTMAS (Short Film)
TICKETS: Admission is FREE
Christmas is just around the corner, but for the Sullivan family it is anything but jolly as they prepare for the first Christmas without their Mom. Everything changes when an unexpected visitor arrives at the door seeking shelter ad offering a much-needed gift: hope.
5:00 PM: LUCY SHIMMERS AND THE PRINCE OF PEACE
Tickets: $5.00
Run time: 1 hr 27 mins
Movie Trailer: https://www.youtube.com/watch?v=bu2yPlLTfZ8
DESCRIPTION: Second chances start when a hardened criminal crosses paths with a precocious little girl who is helped by an angel to change hearts during the holiday season.
7:30 PM: FUNNY THING ABOUT LOVE (Utah Premiere)
Tickets: $7.50
Run time: 1 hr 35 mins
DESCRIPTION: Samantha Banks is on top of the world, a successful business, and a handsome fiancé. But over one crazy Thanksgiving Holiday with her scheming family, her whole world is thrown into a tailspin when they invite her ex-boyfriend, "the one that got away". Starring Jon Heder (Napolean Dynmaite). Jon will be at the Q&A following the movie!
Times
THIS EVENT HAS PASSED