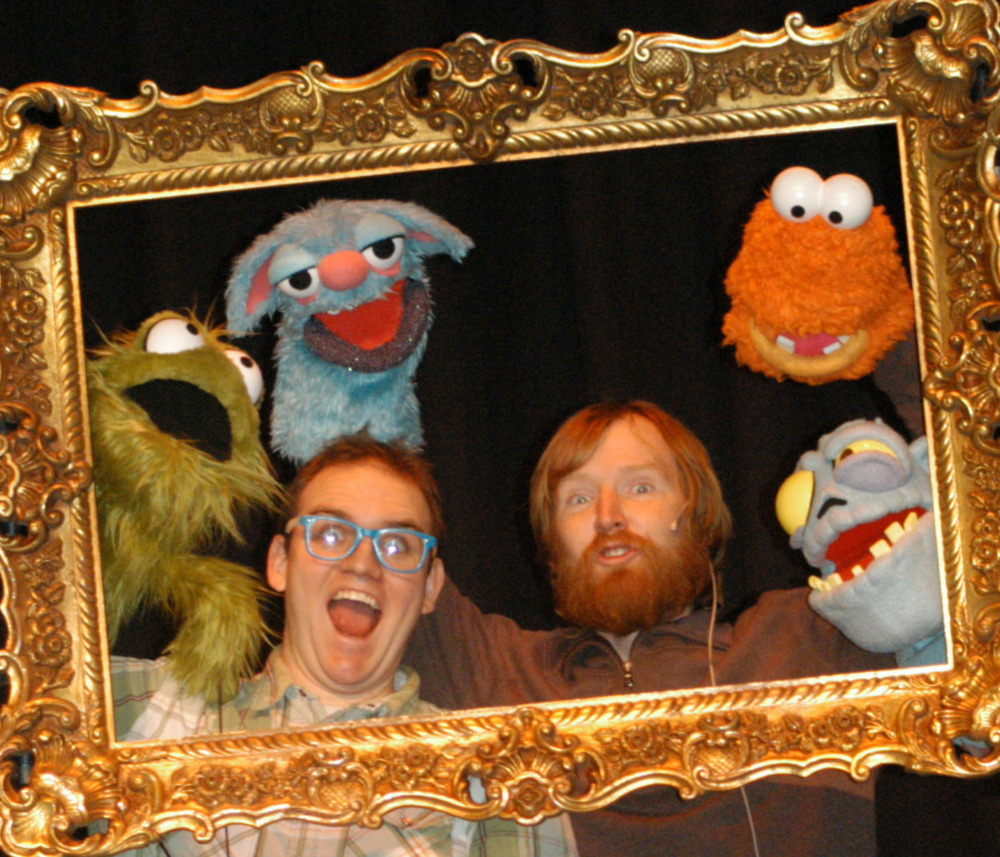 Chicken Fried Puppets' MONSTERS GALORE!
A family puppet show so scary, it's funny!
Description
Come laugh till you stop with the zaniest monsters this side of the grave! The always popular Chicken Fried Puppets is back at SCERA for a puppet show sure to tickle your scary bone. With monsters, maidens, mishaps and everything from the Tell Tale Heart to The Dating Game, it won't any scarier than this until your next dental checkup! Appropriate for all ages.
Chicken Fried Puppets is Dallin Blankenship, Randall McNair and Lara McNair, who have been performing together since 2012. Lara, aka the Fairy Rodmother, is natural with children, and brings loads of charm to the stage. After graduating with a BFA in Animation, Randall has enjoyed performing puppets for stage television and film. Dallin is a full-time computer animation student nurturing a crazy puppet building passion. He first ventured into the world of puppets a few years ago, and has since cultivated a great love for bringing these little characters to life.
SCERA Puppet Shop is proud to present a new puppet show each month on the third Saturday, and all are perfect family fun.
Times
THIS EVENT HAS PASSED