CELEBRATION OF VETERANS
An entertaining and inspiring FREE EVENT featuring music, patriotic presentations and keynote speaker Senior Seal Team Operator MIKE KIPPS!
Description
An entertaining and inspiring FREE EVENT featuring music and patriotic presentations!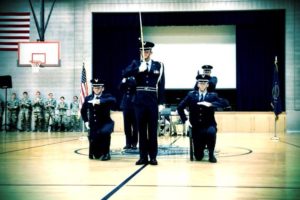 Join us for an inspiring, entertaining and patriotic event featuring keynote speaker Senior Seal Team Operator MIKE KIPPS; Parade of Service Flags by American Legion Post 72; BYU/UVU Air Force ROTC Honor Guard rifle drill; display of military vehicles on the front lawn and musical guests including Rise Up Children's Choir and MVHS Chamber Choir. A moving event for veterans and families of all ages!
Groups from senior center and assisted living centers are welcome and encouraged to attend – there is plenty of free parking for shuttles, buses and cars. The Orem Heritage Museum will also be open for free tours after the event, and the museum features a whole room filled with incredible military and veterans displays.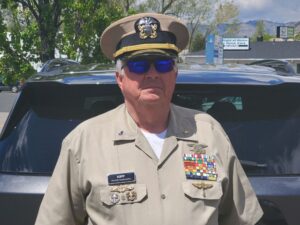 KEYNOTE SPEAKER: SENIOR SEAL TEAM OPERATOR MIKE KIPPS
Mike served for eleven years in the Navy, principally as a senior operator with SEAL Team One, prior to injuries that forced his exit from the military.
Mike's military service was very diverse and he performed a number of highly classified missions around the world. His service included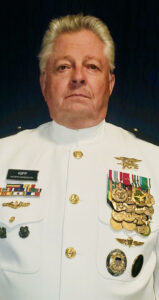 three years in Vietnam (several of the tours being back to back); helping to rescue a number of children from a slave operation out of Mexico; assisting in stopping the drug trade coming out of Columbia; training a number of Special Forces groups from various countries including Korea, Philippines, South Vietnam, and the Shaw of Iran's Royal Guard; and working with Israel, Germany, England, Spain, France, and other Allied countries.
Mike's time in the military and during his civilian career often had him directly taking orders from and briefing several Presidents, members of the Joint Chiefs of Staff, members of the US Congress and US Senate, as well as Presidents and dignitaries from a number of different countries.
As an Engineer and Scientist, Mike holds individually and jointly 65 different patents in advanced material sciences, process equipment, robotics, microchip development, and various composite materials.
Currently, Mike has the privilege of working to help veterans whenever and wherever he can. He has been honored by five different veterans associations for his untiring voluntary service. Mike assists with veteran suicide prevention, Special Forces Associations, and is working to change legislation that would help improve disabled veteran's quality of life.
In addition, Mike consults with the Haitian Government in helping to resolve the violence that is currently overwhelming the country, as well as assisting in the planning for the rebuilding of the country after the violence has ended and after a number of devastating earthquakes in the country.
For his devoted service in the military and for his civilian accomplishments, Mike has received a number of awards and decorations. We are thrilled to have him speak to us!
Times
THIS EVENT HAS PASSED