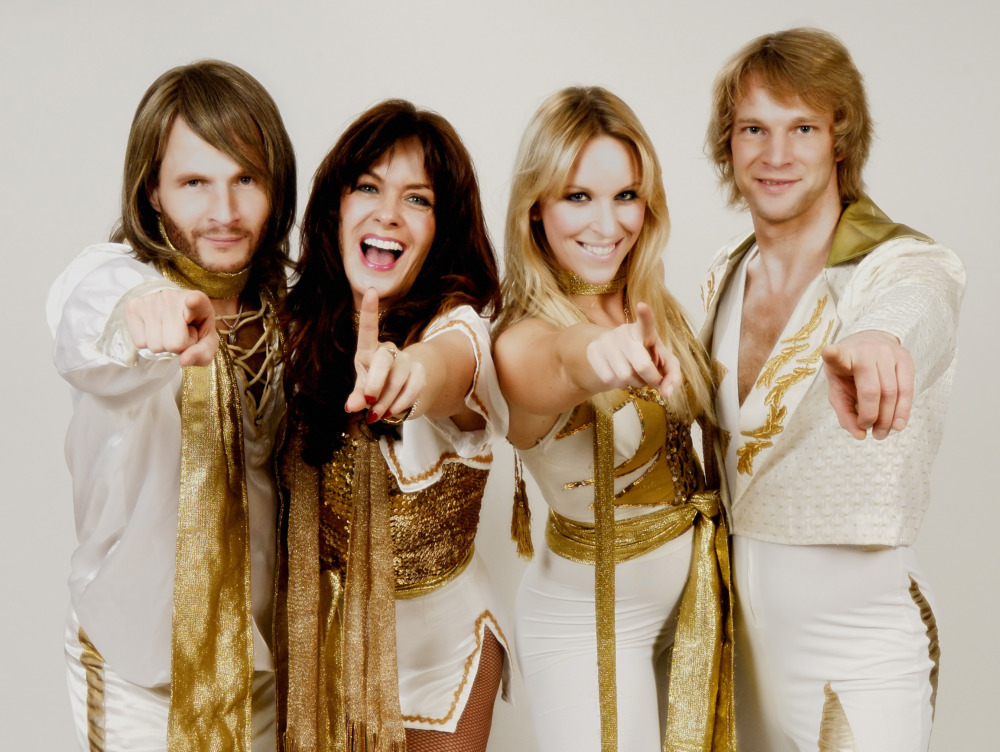 ARRIVAL: THE MUSIC OF ABBA
July 19, 2021
Back by popular demand, it's the best ABBA tribute show in the world!
Ticket Purchasing Options
PHONE/IN PERSON:
801.225.ARTS
Open 10am-6pm weekdays & Saturdays from 12pm - 6pm.
Seating Map >>
Description
Presale for 2020 season ticket holders begins Monday, March 29 @ 10:00am – phone and in person only. Season and individual event tickets for the general public go on sale Thursday, April 1st @ 10:00am by phone, in person and online.
Direct from Sweden, Arrival is the largest touring ABBA tribute show in the world, having toured more than 20 nations around the globe including the USA, Vietnam, China, UK, Australia, France, Holland, Sweden, United Kingdom and more. Arrival's "Music of Abba" song and dance spectacular is the only show in the world with exclusive rights to identically recreate exact versions of ABBA's original clothing from Owe Sandström, who originally created and designed all of ABBA's signature costumes. Arrival is a huge entertainment show featuring a live band and twelve entertainers on stage performing all of ABBA's greatest hits live. Arrival has mastered the sound of ABBA so perfectly, a test on Swedish national radio with Arrival singing "Dancing Queen" fooled even the biggest ABBA fans. Songs such as "Dancing Queen," "Mamma Mia," "Money, Money, Money" and "Waterloo" will be performed with more glow than you ever experienced in real life. You'll believe it's really ABBA on stage! There are many ABBA tribute shows performing around the globe, but Arrival's show is the most identical and the most entertaining. Even official ABBA fanclubs around the globe such as Intermezzo and Abbamail announced Arrival to be the best ABBA tribute show in the world!
Times:
Monday, July 19 @ 8:00pm
GATES OPEN 6:30PM

Prices:
GENERAL ADMISSION
$25 Adult
$20 Child (age 3-11)
$20 Senior (age 65+)
RESERVED SECTION B
$35 Adult
$30 Child (age 3-11)
$30 Senior (age 65+)
RESERVED SECTION A
$40 Adult
$35 Child (age 3-11)
$35 Senior (age 65+)
RESERVED FLOOR
$45 Adult
$40 Child (age 3-11)
$40 Senior (age 65+)