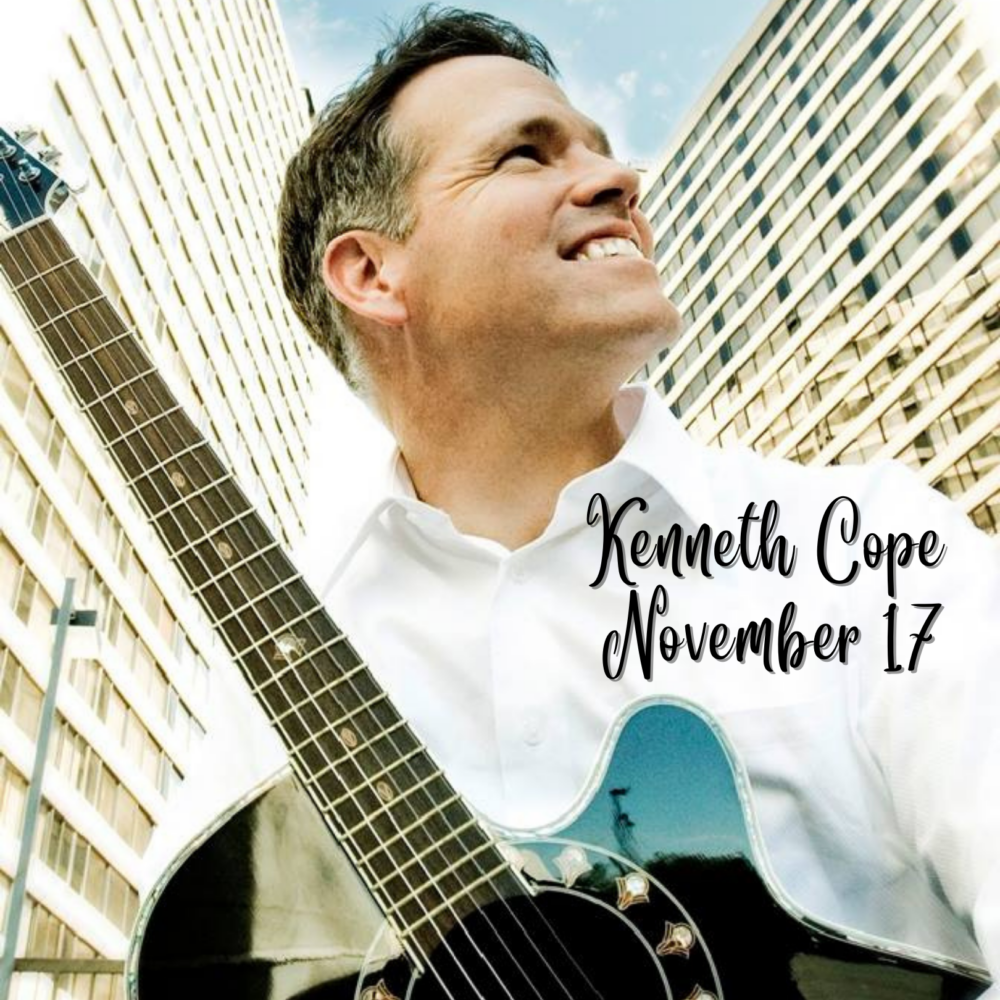 AN EVENING WITH KENNETH COPE
November 17, 2023
Inspirational singer and composer!
Ticket Purchasing Options
PHONE/IN PERSON:
801.225.ARTS
Open 10am-6pm weekdays & Saturdays from 12pm - 6pm.
General Admission
Description
Inspirational singer and composer Kenneth Cope is the talent behind such favorite songs as "His Hands," "Never a Better Hero" and "Women at the Well" and one of the most respected and acclaimed artists in the region. Cope is back at his very best in an intimate setting where it's all about the music and the messages of faith and hope that allow him to connect with audiences of all ages on a beautiful personal level, complete with impeccable musicality and outstanding artistry that has kept him at the forefront of the Utah music scene.
Kenneth was born in Salt Lake City, the third of six children. He grew up mostly in Houston, Texas, where he attended the High School for the Performing and Visual Arts. He later served a mission for the Church of Jesus Christ of Latter-day Saints in Switzerland and France. He began his musical career by writing and recording the 1986 Especially For Youth (EFY) theme song and has gone on to compose more than 25 songs for the EFY Program. Kenneth has produced twelve albums of his own and has most recently created a dramatic, two-act musical for the stage about the life of Jesus Christ, titled Son of Man.
Recognizing Kenneth's achievements, the Faith Centered Music Association and the Latter-day Saint Booksellers Association have honored him with numerous awards over the years including Male Vocalist of the Year, Songwriter of the Year, and Album of the Year. Kenneth lives with his wife, Kathy, in Millcreek, Utah.
Times:
Friday @ 7:00pm

Prices:
Adult - $14
Child (ages 3-11) - $12
Senior (ages 65+) - $12