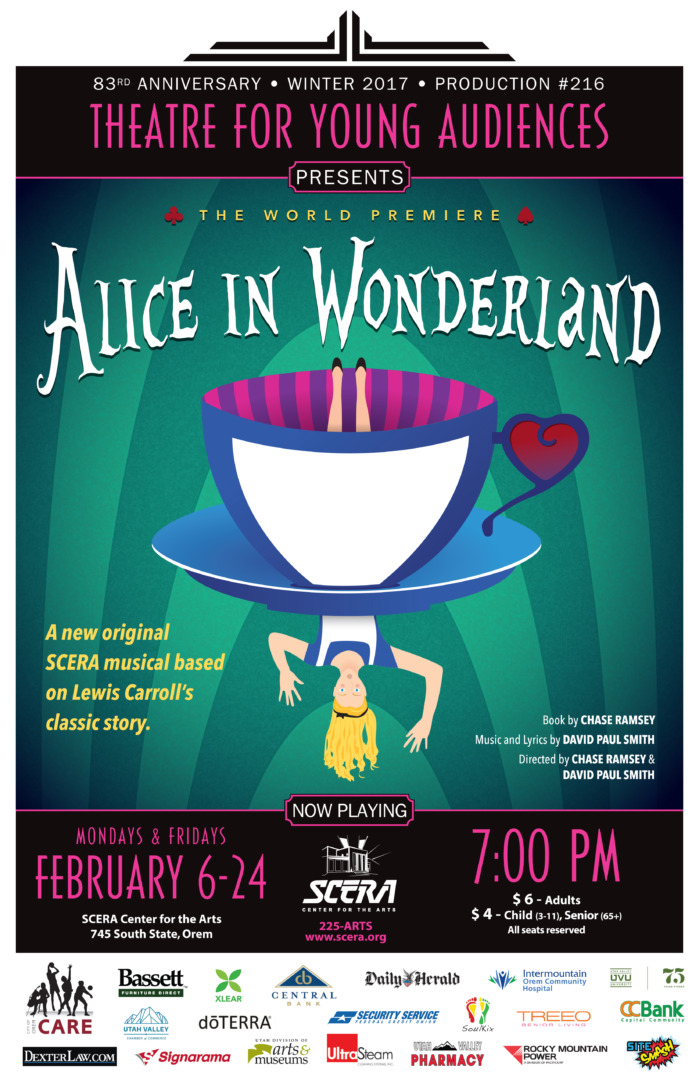 ALICE IN WONDERLAND
A Theatre for Young Audiences musical
Description
SCHOOL MATINEES ARE ALL SOLD OUT:  Click here for the online reservation request form for the 10:00am school matinees.

SCERA's Theatre for Young Audiences presents one-hour musicals and plays based on children's literature. The shows are performed by a cast of adult actors, and are the perfect way to introduce children to the magic of live theatre. And parents…with a witty script, charming characters and catchy music, you'll have a great time, too!
In this new original musical with book by Chase Ramsey and music by David Paul Smith, Alice is a disruptive student who gives her exasperated teachers all sorts of trouble. She thinks she knows it all and rules are not to be followed!  One day, Alice falls asleep and finds herself on an adventure through the dreamy but confusing world of Wonderland, where Alice's teachers become all of your favorite characters as she learns that life through the looking glass is full of nonsense and no fun at all!  Directed by Chase Ramsey & David Smith.

Times
THIS EVENT HAS PASSED