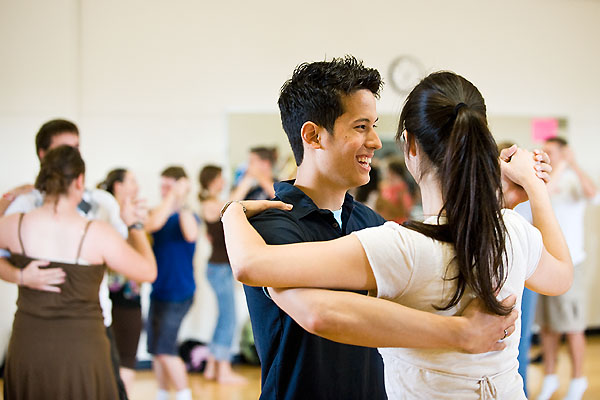 Age18+
ADULT BALLROOM LESSONS
January 23, 2021 | February 20, 2021 | March 20, 2021 | April 24, 2021
Learn ballroom basics with your favorite dance partner! MASKS ARE REQUIRED
Registration Options
Online:
Click the button below.
REGISTER
PHONE/IN PERSON:
801.225.ARTS
Open 10am-6pm weekdays & Saturdays from 12pm - 6pm.
Description
Bring your favorite dance partner and learn ballroom basics in a casual atmosphere where it's OK to have two left feet or be a dancing diva. You'll be laughing and dancing and having a blast!  It's cheaper than a movie, and a lot more fun. Bring some friends, family and neighbors and let's have a dance party.  There will be 15-20 minutes of general dancing after the lesson so you can try out your new moves. TO MAINTAIN SOCIAL DISTANCING, WE'LL BE LIMITING THE CLASS TO 15 COUPLES – PLEASE REGISTER IN ADVANCE IF POSSIBLE. REMAINING OPEN SPOTS MAY BE BE PURCHASED AT THE DOOR. MASKS ARE REQUIRED. 
JANUARY 23 – Learn Salsa | FEBRUARY 20 – Learn Cha Cha | MARCH 20 – Learn West Coast Swing | APRIL 24 – Learn Salsa
Times:
Saturdays 7:30-8:30pm

Tuition & Fees:
TUITION
$10/couple per class | To maintain social distancing, class will be limited to 15 couples | Please register in advance if possible | Remaining open spots may be paid at the door | MASKS ARE REQUIRED