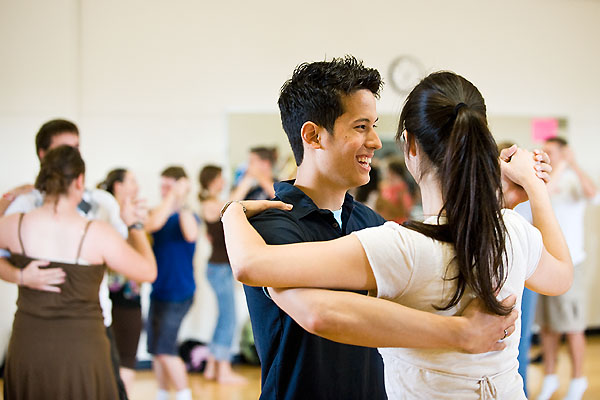 Age18+
ADULT BALLROOM LESSONS
July 21, 2018 | August 25, 2018
Learn ballroom basics with your favorite dance partner
 

No tickets or reservations required
Just pay when you come!
Description
Bring your favorite dance partner and learn ballroom basics in a casual atmosphere where it's OK to have two left feet!  Instructor Shawn Mortensen will have you laughing and dancing and having a blast!  It's cheaper than a movie, and a lot more fun.  Bring some friends, family and neighbors and let's have a dance party.  There will be 15-20 minutes of general dancing after the lesson so you can try out your new moves!
JULY 21: Learn Triple Swing
AUGUST 25: Learn Cha Cha
Times:
Saturdays 7:30-8:30pm

Tuition & Fees:
TUITION
$10/couple per class
No tickets or reservations required - just pay when you come!