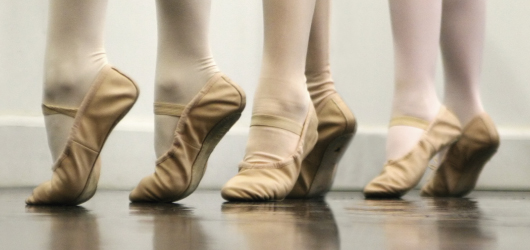 Age18+
ADULT BALLET: Intermediate/Advanced
November 03 - December 15, 2020 | January 05 - February 23, 2021 | March 02 - April 20, 2021
Improve ballet technique, strength and skills
Registration Options
Online:
Click the button below.
REGISTER
PHONE/IN PERSON:
801.225.ARTS
Open 10am-6pm weekdays & Saturdays from 12pm - 6pm.
Description
Join other adults in this intermediate/advanced course that is geared towards the dancer that has already had training in basic ballet, and is wanting to improve their technique, strength and skill. We will be going over ballet warm-ups, intermediate to advanced barre work, and across the floors.
ATTIRE: Please wear something that is comfortable, cool and easy to move in. If you have ballet shoes, you are more than welcome to wear them, but they are not required. Bare feet will not be allowed.
Instructor:
Tasha Keckely
Times:
Tuesdays 8:30-9:30pm

Tuition & Fees:
TUITION
$50 for the eight-week sessions and $37.50 for the Nov/Dec 6-week session