ACAPPELLA SUPERSHOW
Featuring ROCKAPELLA with special guests VOICE MALE & VOICELINE
Description
ROCKAPELLA
As one of the world's most sophisticated vocal groups, Rockapella owns the corner of cool! You'd be hard-pressed to find a more influential group out there in this era of TV shows like NBC's The Sing-Off, and movies like Pitch Perfect.
Since the early '90's when they first achieved national television fame on PBS's Where In The World Is Carmen Sandiego?, they've toured the globe and provided a funky soundtrack to several generations of vocal music fans, while keeping it all fresh along the way. With buckets of catchy original pop songs, and contemporary revisions of sparkling Motown, pop, and soul classics, Rockapella's dynamic blend has always been often imitated but never duplicated.
As one of the progenitors of the astonishing full-band sound of contemporary acappella, Rockapella has shown every audience the raw power of pure vocal talent and originality. USA Today summed up the lasting appeal like this: "The best musical instrument of all is the human voice – if you've seen Rockapella you know that's the truth."
The current Rockapella lineup features Scott Leonard (since 1991, High Tenor), Jeff Thacher (1993, Vocal Percussionist), Steven Dorian (2010, Tenor), Calvin Jones (2013, Tenor), and Ryan Chappelle (2015, Bass).
 VOICE MALE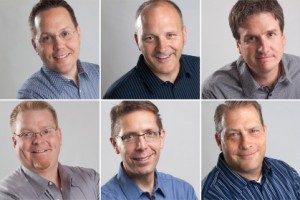 With over 20 years of Acappella-ness and six critically acclaimed albums, Voice Male is Utah's favorite acappella group – a national award-winning, six-man contemporary group that has established itself with a repertoire of favorites from the 50's to now – everything from pop, rock, jazz, country, and barbershop music.  With their endearing stage antics and off-the-wall humor, you can't leave a Voice Male concert feeling anything but good!
VOICELINE
VoiceLine is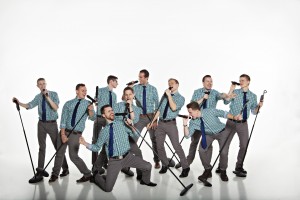 Utah Valley University's first ever all-male contemporary acappella group. Started in late 2012, they have quickly made themselves a household name on campus and around the valley and are rapidly becoming the new standard in contemporary college acappella music. Their high caliber performances are full of fun, humor, and a variety of songs the whole family can enjoy.

Times
THIS EVENT HAS PASSED