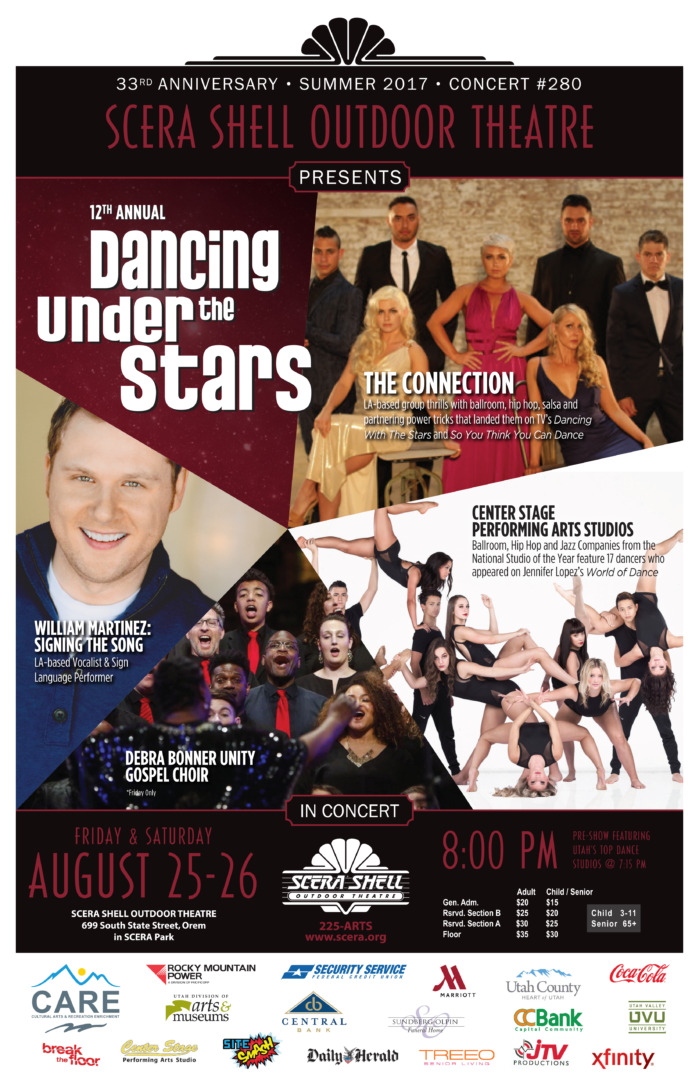 12th Annual DANCING UNDER THE STARS
August 25 - August 26, 2017
The best local and professional dancers in ballroom, jazz and hip hop!
Ticket Purchasing Options
PHONE/IN PERSON:
801.225.ARTS
Open 10am-6pm weekdays & Saturdays from 12pm - 6pm.
Seating Map >>
Description
An exciting night of killer choreography featuring ballroom, jazz and hip-hop from award-winning teams at the nationally-renowned Center Stage Performing Arts Studios, plus special guest dance artists and top-notch musical guests including vocalist and sign language performer William Martinez's "Signing The Song," Debra Bonner Unity Gospel Choir (Friday only) and LA-based dance phenoms The Connection!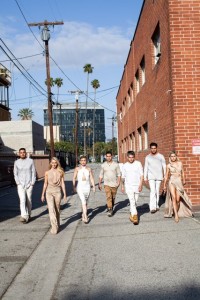 THE CONNECTION
The Connection is an LA-based group of seven dancers who are also best friends!  These dance phenoms have created a one of a kind, unique live experience that is a dynamic and thrilling combination of different styles, including Ballroom, Hip Hop, Salsa and partnering power tricks that will blow your mind. Several members of this dance team have been featured as finalists and choreographers on ABC's "Dancing With The Stars" and FOX's "So You Think You Can Dance."
Taking movement to the next level, each performance will leave you sitting at the edge of your seat and jumping up on your feet. Making an impact all over the world, The Connection takes audiences by storm through a sizzling mix of visual, audio and talent that will get your heart beating!
Times:
August 25-26 @ 8:00pm
Pre-show @ 7:15pm featuring teams from area dance studios

Prices:
Gen. Adm. Adult - $20
Gen. Adm. Child (age 3-11) - $15
Gen. Adm. Senior (age 65+) - $15
Reserved B Adult - $25
Reserved B Child (age 3-11) - $20
Reserved B Senior (age 65+) - $20
Reserved A Adult - $30
Reserved A Child (age 3-11) - $25
Reserved A Senior (age 65+) - $25
Reserved Floor Adult - $35
Reserved Floor Child (age 3-11) - $30
Reserved Floor Senior (age 65+) - $30