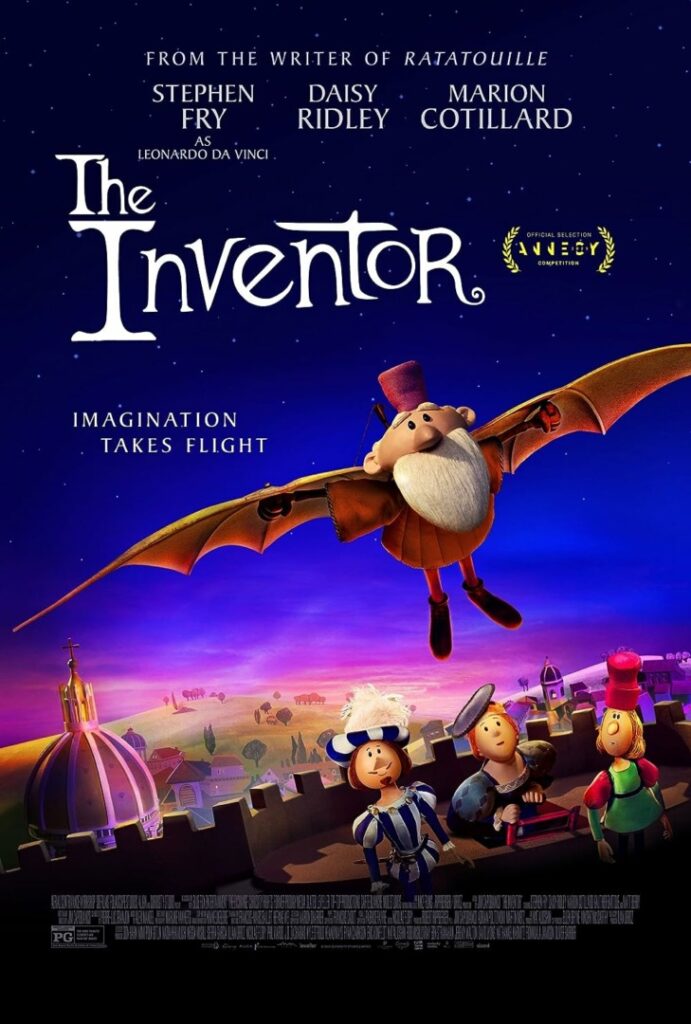 View the Trailer
Ticket Purchasing Options
IN PERSON:
Open 10am-6pm weekdays & Saturdays from 12pm - 6pm.
Tickets can also be purchased at the box office 30 minutes prior to each showtime.
Description
Inventing flying contraptions, war machines and studying cadavers, Leonardo da Vinci tackles the meaning of life itself with the help of French princess Marguerite de Nevarre. Don't miss this award-winning family film!
SHOWTIMES
Monday-Friday
4:00pm, 6:30pm, 8:45pm
Saturday
1:30pm, 4:00pm, 6:30pm, 8:45pm
MOVIE ADMISSION
Prices:
$8.50 Adult
$6.50 Child (ages 3-11)
$6.50 Senior (ages 65+)
$5.00 Matinees before 6pm


SCERA Center 745 South State Orem, UT 84058