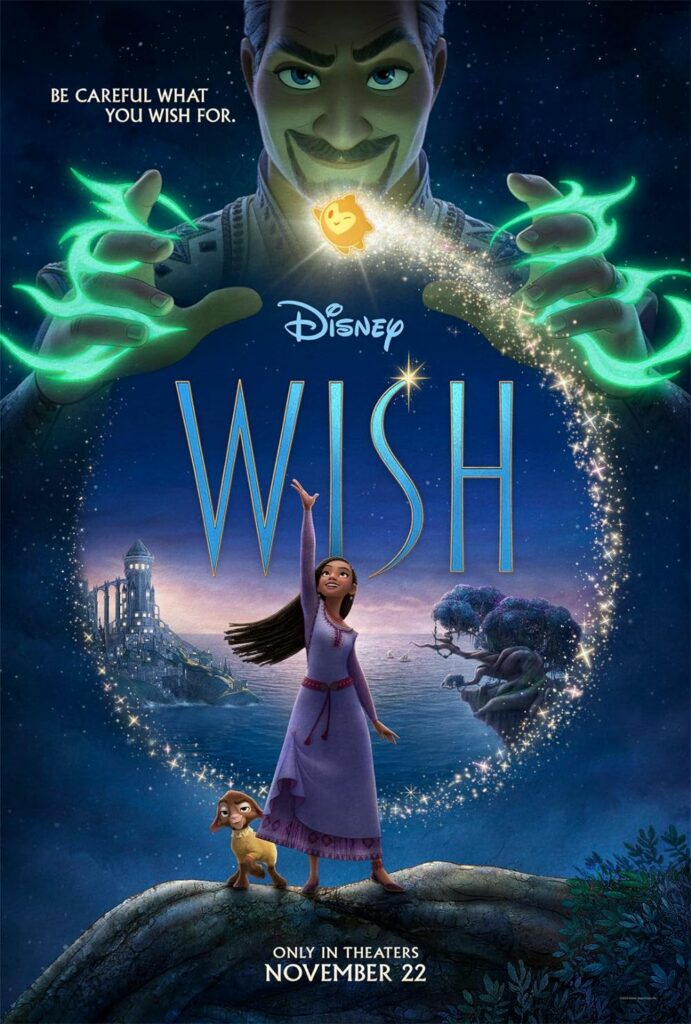 Ticket Purchasing Options
IN PERSON:
Open 10am-6pm weekdays & Saturdays from 12pm - 6pm.
Tickets can also be purchased at the box office 30 minutes prior to each showtime.
Description
Only in theaters! WISH follows a young girl named Asha who wishes on a star and gets a more direct answer than she bargained for when a trouble-making star comes down from the sky to join her.
SHOWTIMES
Monday-Friday
3:30pm, 6:30pm, 9:00pm
Saturday
1:00pm, 3:30pm, 6:30pm, 9:00pm
MOVIE ADMISSION
Prices:
$8.50 Adult
$6.50 Child (ages 3-11)
$6.50 Senior (ages 65+)
$5.00 Matinees before 6pm

Clarke Grand Theatre
SCERA Center 745 South State Orem, UT 84058