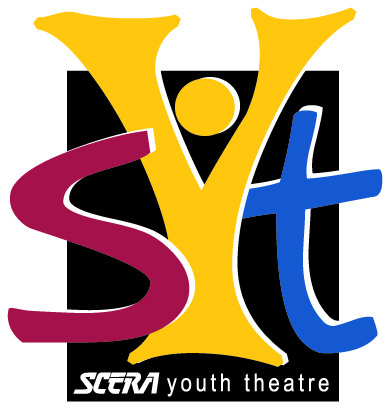 Age10-17
THURSDAY TRIPLE THREAT AUDITION TEAM (Home School)
September 07 - May 10, 2018
Registration Options
Audition Info:
Auditions are Thursday, Aug. 31 @ 10:00am. Must be accepted before you can register.

PHONE/IN PERSON:
801.225.ARTS
Open 10am-6pm weekdays & Saturdays from 12pm - 6pm.
Description
This class is specifically designed for home school students that are interested in being part of a more elite class of performers.  Participants in this class will be required to audition and will experience a more elevated theatre class setting. Music, character work, choreography and other elements of becoming a well-rounded "triple threat" performer will be explored in depth in a more advanced, fast paced, professional setting. A commitment for Fall and Winter Semester is expected. The group will perform in SCERA Youth Theatre' Holiday Music Revue (Dec. 2017) and Spring Music Revue (May 2018), as well as prepare and perform a Broadway-style show near the end of Winter Semester 2018.
NEW THIS YEAR! If you sign up for AutoPay when you register, you will get $5.00 off the listed monthly tuition price. This means we will automatically run your credit card each month and you won't have to remember to make your payments – it's easy and secure! When you register online, please call 801-225-ARTS ex. 1017 to sign up for AutoPay or send an email requesting AutoPay to boxoffice@scera.org with your student name, phone and email so we can contact you.  
SEE AUDITION DETAILS BELOW
Times:
AUDITION ONLY GROUP: Thursdays 9:30am-12noon

Tuition & Fees:
TUITION
$45/month (3 payments Fall Semester and 4 payments Winter Semester)
FEES
$35 production fee per semester