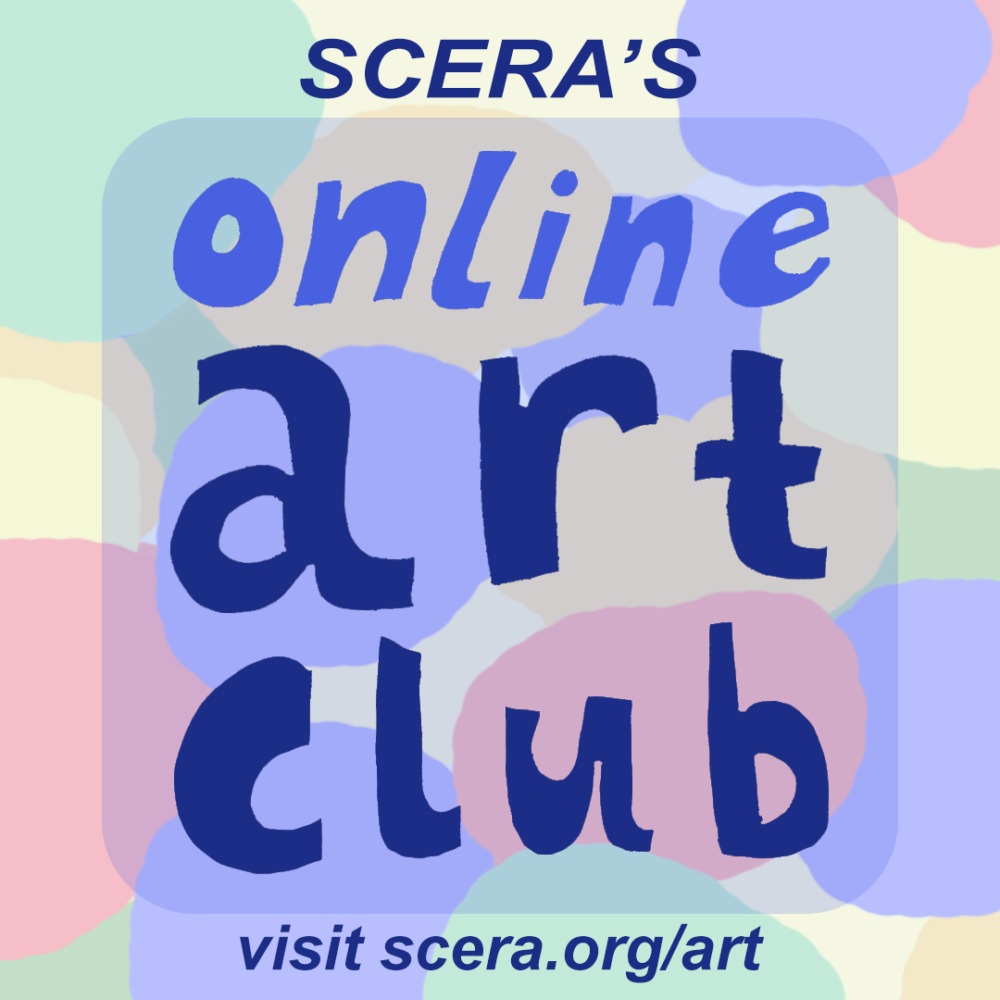 Age15+
New! ONLINE ART CLUB
June 03 - July 31, 2020
Casual and fun art activities taught by our SCERA Art Studios Director through a streaming link!
Registration Options
Online:
Click the button below.
REGISTER
PHONE/IN PERSON:
801.225.ARTS
Open 10am-6pm weekdays & Saturdays from 12pm - 6pm.
Description
During quarantine, we started an online Art Club to give people a creative outlet and something fun to do at home! It's been so popular that we've decided to continue it during June and July! Each 60-90 minute session (depending on the class) will walk you through a specific art prompt using household materials. These casual and fun art activities are recommended for ages 15+, but if kids under 15 want to join with a parent or guardian, that is also fine. A secure link to our Zoom livestream will be sent to your provided email to join us on the day of the event. PLEASE SIGN UP AT LEAST TWO HOURS BEFORE EACH EVENT!
NOTE: If you are unable to attend the time slot for the session you sign up for, a link with the recorded prompt will be sent to you so you can create on your own time.
CLICK HERE

FOR THE LIST OF JUNE AND JULY CLASSES!
Instructor:
Jane Christensen, Director of SCERA Art Studios
Times:
Various days and times | See descripton for details
PLEASE SIGN UP AT LEAST TWO HOURS BEFORE EACH EVENT!

Tuition & Fees:
TUITION
$7.00 per class