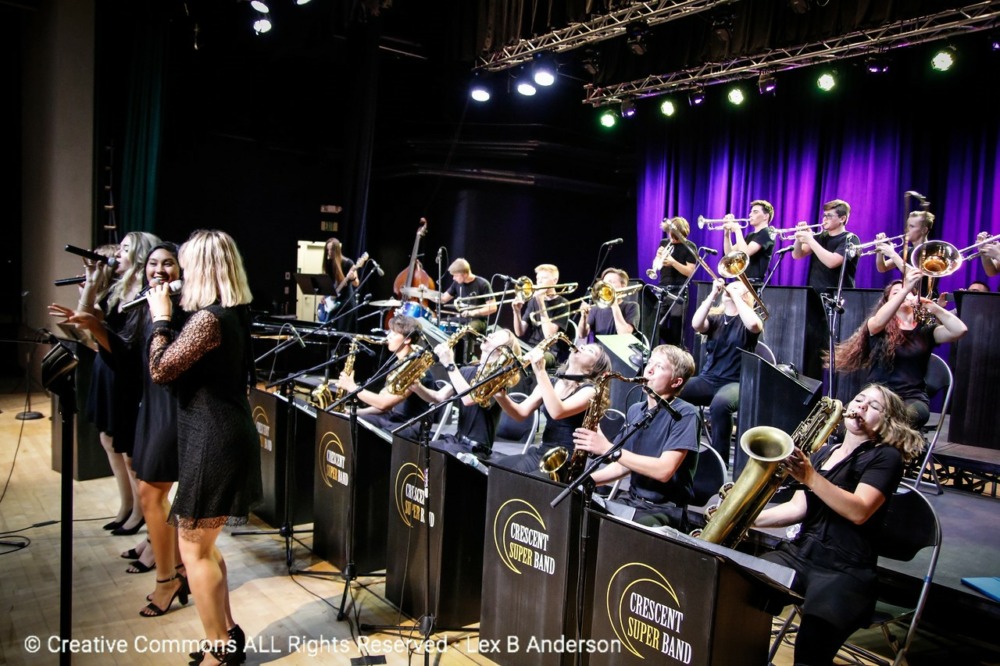 Caleb Chapman's CRESCENT SUPER BAND & VOODOO ORCHESTRA
May 06, 2019
Featuring jazz, big band, rockabilly and blues from these award-winning groups!
Description
Jazz and big band stylings from the wildly popular Crescent Super Band and rockabilly and blues from The Voodoo Orchestra. Under the direction of Caleb Chapman, and comprised entirely of teenagers who can rival most professional musicians, the award-winning groups have stunned audiences worldwide with their nearly unbelievable performance level. With hip arrangements backed up by instrumental and vocal prowess, this duo of bands have headlined Carnegie Hall, appeared at Harlem's famed Apollo Theater and guested with big-name Grammy winners. These guys don't just raise the bar – they soar over it!
OPTIONAL ADD ON: Join us for pre-show hors d'oeuvres from Custom Catering prior to the concert at 6:00pm in Room 101 right next to the theatre. The cost is $5/person and reservations can be made online or by calling (801) 225-ARTS between 10am-6pm weekdays. Concert ticket must be purchased separately.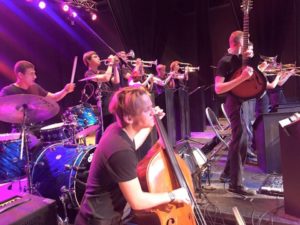 Times
THIS EVENT HAS PASSED