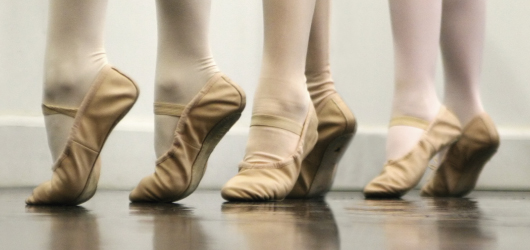 Age18+
ADULT BALLET
January 09 - February 27, 2018 | March 13 - May 15, 2018
Learn or brush up on ballet technique and artistry
Registration Options
Online:
Click the button below.
REGISTER
PHONE/IN PERSON:
801.225.ARTS
Open 10am-6pm weekdays & Saturdays from 12pm - 6pm.
Description
A no-pressure, judgement free ballet class for adults who want to learn or brush up on ballet technique and artistry. Skill level will vary depending on class needs. Clothing:  Any color leotard with pink or black tights, or tight leggings. A skirt or dance shorts are optional. Shoes: Pink canvas or leather ballet slippers. Instructor: Breanna Daniels.
Instructor:
Breanna Daniels
Times:
Tuesdays 8:00-9:00pm
CHOOSE ONE OR MORE SESSIONS

Tuition & Fees:
TUITION
$30 for an 10 class punch card. Unused punches can be carried over to future sessions. Just purchase a new punch card when yours is full!